Blog Entry #97
By Admin – Steroidal.com
L-citrulline is a naturally occurring amino acid found in the body and also found in watermelon. L-citrulline is turned into L-arginine and nitric oxide in the body, which is why it's also an ingredient found in pre-workout products that promise enhances in the pump obtained from exercise and increases in vascularity. Its also been proven to improve performance, energy levels, treat erectile dysfunction, high blood pressure, diabetes, dementia, fatigue, muscle weakness and heart disease.
Enhancements in performance and fighting off muscle weakness have led to studies on it maintaining muscle mass in general, and during times of calorie restriction or when cutting when ingesting L-citrulline. This is what we're going to look at today.
A recent 2013 study at the Universite Paris Descartes in France, looked at the effects of L-citrulline taken prior to sleeping when on a calorie-restricted diet.
Female rats were given 60% of their daily food for two weeks, which reduced their fat mass, compared to the rats that were allowed to eat as much as they wanted.
The table below shows that when rats were given 1g of L-citrulline per kilogram of bodyweight, the rats retained more muscle mass than the controls [R-CIT 1] before going to sleep.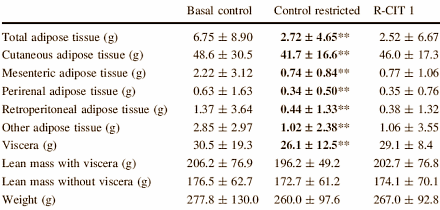 L-leucine was also mixed with the rats feed, but surprisingly didn't have a significant effect on retaining muscle mass as L-citrulline [R-LEU].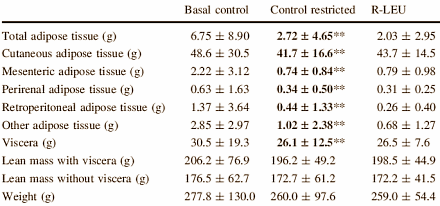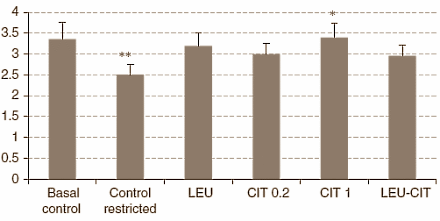 The French researchers also measured the amount of contracting protein in the muscle cells and found that, among all groups, the L-citrulline group showed more muscle tissue had built up.
We suggest L-citrulline intake, as well as other amino acids as part of a muscle growth program, and to supplement with when in a calorie deficit
Source:
Amino Acids. 2013 Aug 3. [Epub ahead of print]