Researchers working out of Korea have recently come across a unique opportunity for endurance athletes to significantly boost their overall endurance levels 100% legally and without having to turn to performance-enhancing substances that might put their athletic careers or records in jeopardy.
This is obviously huge news for the endurance community, but the most interesting piece of the puzzle is that the research was originally buried in a study published by nutritionists working at a Korean national university all the way back in 2001 (nearly 20 years ago).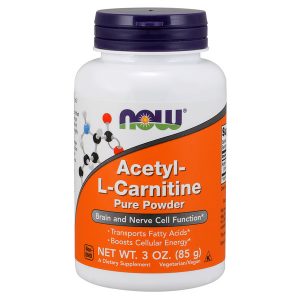 The nutritionists that worked on this paper or looking to see if experimental sports drinks not yet available on the market at that point in time that contain skyhigh amounts of caffeine and L-Carnitine were actually able to provide performance enhancing benefits without ever running afoul of organizations like the IOC or the WADA.
During this study, five individual rugby players that had at least five years of experience in this sport and had five years of dedicated training were first tested confirm that they were not and have not taken advantage of any performance-enhancing drugs or substances.
Secondly, these five individual rugby players were told that they had to discontinue using caffeine for at least six weeks in the lead up to the start of the study and then were asked not to consume any extra caffeine outside of what they were provided during the duration of the test.
The athletes were then provided with a single 250 mg serving of a sports drink that contained a variety of different active ingredients at four different times during the day throughout the entirety of the test.
On one occasion, the sports drink that athletes were provided contained absolutely nothing different than what you could have purchased over-the-counter at any local grocery store, department store, or convenience store.
On another occasion, the sports drink was amped up with 5 mg of caffeine per individual kilogram of body weight specific to each individual athlete. At a different time, the sports drink was doctored with 15 g of L-Carnitine, and the fourth different type of sports drink that these rugby players were provided with contained both 5 mg of caffeine per kilogram of body weight as well as a 15 g dosage of L-Carnitine.
The researchers were looking to see if caffeine really was able to prevent adenosine from kicking into high gear in the body, particularly when elite level athletes were pushing their bodies beyond their normal endurance ranges.
This specific biochemical attaches itself to receptors throughout the body and slows down the metabolic rate of individual cells, and the researchers were hoping that the extra bump of caffeine in this experimental sports drink would be able to have a stimulant impact on those same receptors to make sure that the metabolic rate of cells didn't lower at all – and perhaps even increased.
The research team was also operating under the impression that caffeine is able to increase the overall concentration of certain signal molecules in the body, helping to make sure that individual cells are more receptive to pep hormones like adrenaline.
Interestingly enough, all of these theories were confirmed throughout the test – finding that caffeine really does help muscles to work harder, to work faster, and to work longer (increasing endurance significantly). On top of that, it was also found that caffeine has the ability to burn more fat cells (and release more fatty acids) in the bloodstream, too.
L-Carnitine was discovered to have a somewhat less impactful benefit, but it did help the mitochondria throughout the body absorb those extra fatty acids and turn them into usable fuel and energy.