By Admin – Steroidal.com
A new long-acting human growth hormone (hGH) product has been developed in Korea after successful Phase 1 clinical trials.
At the recent Endocrine Society (ENDO) over March 5-8 in San Diego, U.S., Hanmi Pharmaceutical announced that it has developed a long-acting sustained release hGH product, after Phase 1 trials yielded promising results.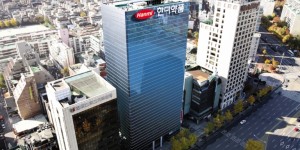 The long-acting hGH analogue is called – LAPSrhGH and is similar to hGH-CTP, developed by Biotech Opko Health Inc, although Pfizer now own the rights.
Developed for the treatment of growth hormone deficiency (GHD), LAPSrhGH may put an end to daily uncomfortable injections regular hGH users have to do now due to its short half-life.
Using Hanmi's Lapscovery technology, which extends the life of short-acting biological drugs, LAPSrhGH is expected to mean twice weekly or even once monthly injections, leading to sustained and stable hGH release into the blood stream.
Only at Phase 1 in clinical trials, Hanmi claimed at ENDO the product is safe and effective, stating human testing was a success. Although the human testing was only conducted for one week in Korea on adult males, Hanmi claimed they're now moving to Phase 2 clinical trails.
Phase 2 testing has been underway, not only in Korea, but 8 Eastern European countries, with 22 medical institutions using LAPSrhGH to treat GHD. These trials are still on going, but Hanmi are optimistic the safety and long duration of use will be proved further.
The managing director at Hanmi Pharmaceutical – Kang Ja-hoon said: "As the new drug of long-acting sustained-release human growth hormone can prolong the injection cycle to more than a week and drastically relieve the injection pain compared to existing products, we expect that it will improve patients' quality of life dramatically."
What this means for athletes and bodybuilders is not known yet. Logically, long-acting hGH analogues would lead to enhanced IGF-1 levels, which is one of the primary anabolic pathways for muscle growth.
As we said previously on hGH-CTP, these longer duration products could be used to boost levels of hGH in the body, combined with the every day regular injections bodybuilders and steroid users often do.
With these new products only being in Phase 1/2, we'd expect them to hit the market in the next few years and reach the black market after that.
On the downside, these long-acting hGH drugs cost even more than regular hGH, so don't expect these drugs to be cheap and widely available just yet.
Source:
Shin, J.  (March 10, 2015).  Human Growth Hormone Hanmi Pharmaceutical Presents LAPSrhGH at Endocrine Society.  Retrieved from http://www.businesskorea.co.kr/article/9506/human-growth-hormone-hanmi-pharmaceutical-presents-lapsrhgh-endocrine-society