By Admin – Steroidal.com
The founder of Biogensis, Anthony Bosch, has surrendered himself to DEA agents after an almost two-year investigation into anabolic steroid distribution.
The Biogenesis steroid scandal has claimed many victims and almost careers, including MLB's Alex Rodruguez, but now charges have been filed against its founder and primary operator.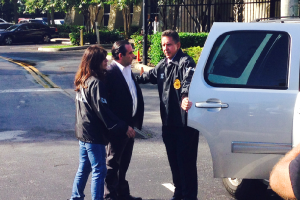 After a 21-month investigation by the Drug Enforcement Agency (DEA), Anthony Bosch, 50, was arrested Tuesday and taken into custody. Bosch was then charged with distributing controlled substances – primarily Testosterone – and is alleged to have supplied elite level, high school and even teenage athletes around the Unites States.
Eight others were arrested with Bosch including Sucart, Ro, Carlos Javier Acevedo, 35, of Miami; Jorge Augustine Velazquez, 43, of Miami; Christopher Benjamin Engroba, 25, of Miami; Lazaro Daniel Collazo, 50, of Hialeah; and Juan Carlos Nuñez, 48, of Fort Lauderdale.
Bosch has allegedly struck a plea deal with prosecutors to help them uncover other affiliates of his illegal steroid dealing program and the supply to elite athletes. Alex Rodriguez is one of the famous names Bosch helped convict after investigations lead to Rodriguez illegally using anabolic steroids and human growth hormone (HGH). In return for Bosch cooperating, prosecutors will suggest a lenient 10-year jail term.
The seven-page court filing stated that Bosch knew of patient recruiters, business partners and the origins of the illegal substances, that could help prosecutors uncover the supply chain and vast network of affiliates.
Starting in October 2008, Biogenisis was born and located in South Florida. Bosch began offering longevity and anti-ageing medications, such as Testosterone and human growth hormone (HGH) to customers. Wearing a white lab coat and referring to himself as "Dr. T, " Bosch had no medical qualifications and was not a doctor.
"He is not a doctor," said Mark R. Trouville, the D.E.A.'s special agent in charge in Miami. "He is a drug dealer."
Bosch is alleged to have faked prescriptions and bought black-market steroids from gym dealers and obtained them on the internet, often selling them for a hefty premium.
Trouville said the price of Bosch's products were between $250 and $600 per month for high school students. Often at times, his high school students were 15-17 years of age and visited him accompanied by their parents. Bosch has admitted to supplying minors a total of 18 times.
The price for pro athletes was as much at $1,200-$12,000 per month, where Bosch advised clients they could "make them feel better, get stronger, recover faster, and play better."
His treatments were advertised as "safe and undetected if used exactly as prescribed," and involved preloaded testosterone syringes containing underground lab (UGL) grade steroids.
In March 2011, Bosch and two of his associates created Scores Sports Management, Inc., and allegedly took preloaded Testosterone syringes to the Dominican Republic, and gave them to up and coming baseball athletes aged between 12 and 17 years old. Bosch continued to sell performance-enhancing drugs up until the end of 2012, before his operation began to come to light by whistle-blowers and colleagues of Bosch handing over secret clinic documents to newspapers.
The vast network of affiliates, steroid suppliers and pro athletes Bosch had created began to crumble as MLB investigators and DEA agents focused on his illegal operation in South Florida. The Florida Department Of Health fined Bosch $5,000 last year for "impersonating a doctor."
Bosch denied supplying PEDs to major league baseball players including, A-Rod, but later changed his story and plea after agreeing to cooperate in exchange for the Department Of Justice taking into account his cooperation as a witness. Bosch was then the key witness in convicting Rodrigues of multiple PED violations that later led to his 2014 season long suspension.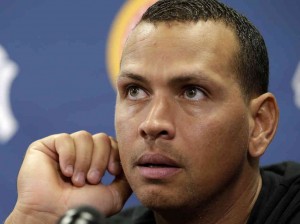 However, Rodriguez was never charged with a crime, something his lawyer is eager to tell the media.
Joe Tacopina, a lawyer for Rodriguez, said, "At the end of the day, Alex was not charged with a crime."
As for Bosch, Tacopina said, "The day has finally come when that stupid smirk gets wiped off his face."
Officers also arrested Yuri Sucart, 52, Rodriguez's cousin and friend with Bosch. Rodriguez has claimed Sucart was the personal responsible for administering the PEDs in the time he was using them illegally. It's claimed these steroid and HGH were obtained from the Dominican Republic and organised by Bosch.
Juan Carlos Nuñez, 48, a middleman who was believed to have introduced other MLB players to Bosch, was also arrested. When players were suspended by MLB last year, some described how Nuñez, put them in touch with Bosch.
Carlos Javier Acevedo, 35, was also arrested and charged with conspiring in the drug case, who is a former business partner of Bosch.
The Biogenisis steroid scandal is the largest in America's sporting history and eclipses the 2002 BALCO scandal involving Victor Conte. Nearly 20 professional players connected to his clinic have been suspended by MLB after either having tested positive or their doping regimens having been uncovered in clinic records. The list includes some of baseball's marquee names, led by Alex Rodriguez, Ryan Braun, Nelson Cruz, Cabrera and Bartolo Colon.
Source:
http://www.nytimes.com/2014/08/06/sports/baseball/anthony-bosch-of-biogenesis-arrested-in-steroid-case.html?_r=0