Life and Praise Worship Center's former Pastor, Edward Pasternak, had a sideline as the money man for an underground steroids lab known as Hulk Body Steroid. This UGL was financed by Pasternak and it was a multi-million dollar operation which was centered on the domestic manufacture and trafficking of illegal steroids.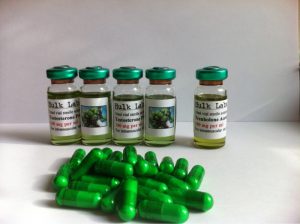 On the 31st of May, 2017, Pasternak entered a guilty plea for his role in the operation of Hulk Body Labs. His guilty plea was for conspiracy to launder money and for conspiracy to make, distribute and possess (with the intention of distributing) illegal steroids of the anabolic type.
One of Pasternak's sons started the UGL. His name is Joel Pasternak. Joel led and managed the entire operation. He was the ringleader of the illegal steroid conspiracy. Joel asked his parents and two siblings to assist him with the operation of Hulk Body Labs. Edward Pasternak, Jared Pasternak (23 years of age) and Joshua Pasternak (thirty-two years of age) all made the decision to participate, by assisting twenty-eight year old Joel with this new and law-breaking venture. The name of the lab was inspired by comic book superhero, The Hulk. The entire family entered guilty pleas.
This family operation was large, so the Pasternaks brought seventeen other co-conspirators into the illegal business, which generated 2.8 million dollars in profits. Most of the non-family conspirators attended East Tennessee State University, which is situated in Johnson City.
This Operation Was Very Organized
This underground lab was run like a typical, legal business would be. It had different conspirators performing specific roles. For example, some of the participants were responsible for receiving the products, while others earned hourly rates for converting raw steroid powders into injectable and oral steroids. Others were responsible for taking money from clients, via Western Union transfers, and these employees received a commission for their work. There were other participants who oversaw marketing online, via websites and forums.
Lori and Edward Pasternak didn't step in and question the poor judgment of their son, Joel. They did nothing to halt his illegal activities and the illegal activities of their two other sons. Even worse, Lori and Edward joined in. The fact that a Pastor was participating in this sort of under-the-table activity is surprising. Edward Pasternak functioned as a banker for the UGL. He took care of all monies and looked for locations which could be utilized in order to house the underground labs. As well, Lori and Edward utilized profits from Hulk Body Labs to make down payments on a couple of houses which would be utilized as secret labs.
According to testimony, Lori and Edward wanted Joel to succeed at his illegal endeavor and weren't really motivated by the desire to make money. They told Joel to pay their commission of ten percent to Life and Praise Worship Center, as a tithe. Christians are supposed to give a portion of their income to their churches in order to support God's work. Possibly, Lori and Edward rationalized the illegal operation as being alright since it helped to keep the church going.
At this stage, it seems probable that the Pasternaks will do prison time. Joel received a one hundred and eight month sentence. It was handed down by Ronnie Greer, who is a District Court Judge. The sentence was delivered on the 18th of September, 2017. Sentences for the other family members are now pending. Lawyers for the prosecution have requested that the District Court Judge hand down a sentence of fifty-seven to seventy-one months in prison for Edward Pasternak and a lighter sentence of twenty-seven to thirty-three months in prison for Lori Pasternak.