Frank Mir holds an impressive list of accolades. Two-time UFC Heavyweight Champion. First MMA competitor to enter the Nevada Hall of Fame, joining the likes of Mike Tyson, and Andre Agassi. First man to knock out Antônio Rodrigo Nogueira, as well as the first person to submit him – accomplished by breaking the vaunted Brazilian Jujitsu specialist's arm – and holder of impressive victories over Brock Lesnar, Miro Filipovic, and Tim Sylvia.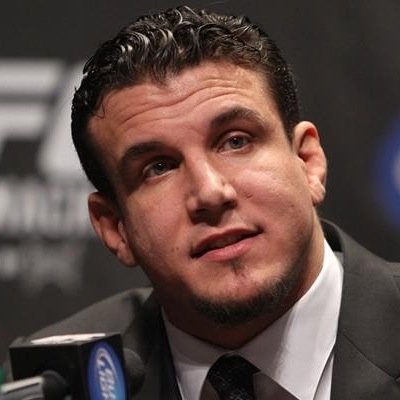 Now, you can add "owner of a two-year suspension" to the list.
The United States Anti-Doping Agency (USDA) has granted the UFC Heavyweight a two year suspension, following multiple violations of the UFC's Anti-Doping Policy.
The Performance Enhancer Violation
On March 20, set to compete in a heavyweight bout against Mark "the Super Samoan" Hunt, Frank Mir failed an anti-doping test, flagging positive for the presence of a long-term metabolite of Dehydrochloromethyltestosterone (DHCMT); a banned substance more commonly known as Oral Turinabol. DHCMT has been notoriously difficult to catch, but a 2011 test – designed in response to allegations of use among Eastern European athletes competing in the 2008 and 2012 Olympic games – made such testing possible.
USADA announced that evidence of the banned substance was collected from an in-competition sample from Mir. Following this, the agency than ordered all of the heavyweight's previous samples be re-tested at a World Anti Doping Agency (WADA)-certified laboratory in Salt Lake City, Utah; and during these tests, on such sample showed positive for the same banned substance.
According to USADA, an out-of-competition sample provided by Mir back in Feburary of 2016 – which had previously been recorded as not showing evidence of any banned substances – was re-examined in light of their findings. These additional analyses showed a positive result for the banned substance, exactly the same as in the UFC heavyweight's failed anti-doping test.
Doping in UFC is a matter of serious concern, and as more time and resources are poured into ensuring a level playing field, new advancements in anti-doping methods have been adopted. The USADA credits these advancements in laboratory drug tests, citing the improved sensitivity, and significantly longer windows for detection as key benefits to these new techniques.
By continuing to deploy cutting-edge methods in its testing, and retesting, the USDA hopes to level the playing field. In its own words, the USADA aims to maximize not only detection, but deterrence of doping; holding accountable those athletes who try to gain an unfair competitive advantage.
The Fighter Fights
However, these accusations have not been met with quiet acceptance. Much like his reputation in the octagon, Frank Mir is not going down without a fight. In a statement through Facebook, the former Heavyweight champion expressed his frustration at the decisions, noting that a previously cleared sample was now used as justification for the ban.
He expressed additional frustration and concerns with the testing focus on long-term metabolites tracing back two years; dating before the implementation of USADA standards in UFC, back to a time in which Mir had an exemption for legal and approved testosterone replacement therapy.
With that said, the metabolite's testing protocol (which can be found here gives an estimated detection window of 40-50 days. And while there is absolutely some variance in the testing window, perhaps even up to a factor of two, there is virtually no chance that it is off by a factor of ten, which would be necessary for Mir's claims to hold weight.
Additionally, oral turinabol is not commonly prescribed as part of testosterone replacement therapy; indeed, it's not licensed for such use.
Frank Mir Asks For His Release
Having previously discussed the matter, Frank Mir is attempting to be released from his UFC contract, which would allow him to enter other MMA competitions, such as Bellator, Pride, and WSOF. As of this time, UFC has yet to grant his request.