One of the most influential men in the American fitness community, a contest preparation coach for weightlifters, bodybuilders, and amateur/professional athletes looking to get stronger, and the founder of the Muscle Inc. gym group has pled guilty to the trafficking of steroids but was able to plea his charges down to give him no prison time whatsoever.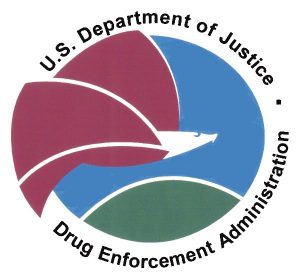 Robert Cartalemi was the subject of a 2 ½ year federal investigation and a major target of the Federal Bureau of investigation into the Drug Enforcement Agency (DEA), as well as a variety of different international organizations, because of the trafficking of steroids that he was participating in.
The entire investigation began in October 2014. Officials at US customs discovered a strange box coming through from mainland China, a box that was to be sent to Mr. Cartalemi. Investigators opened the box and discovered controlled substances including oral steroids and injectable steroids, and immediately contacted both the FBI and the DEA.
Because of the large quantity of drugs that were found inside of this shipment container, both the FBI and the DEA agreed with customs to create an in-depth investigation and allow these drugs to continue on to Mr. Cartalemi. The drugs were repackaged, had a tracking module placed inside of the box, and investigators began to set up almost around-the-clock surveillance of Mr. Cartalemi and his associates.
For 2 ½ years, these organizations pay very close attention to all of the comings and goings of Mr. Cartalemi. They allowed a considerable amount of these controlled substances to come in from China, tracking each and every one of them individually, and building a significant case against Mr. Cartalemi as well as his other associates and partners.
When the warrants were finally requested from federal judges, Mr. Cartalemi had his entire property searched from top to bottom and a tremendous amount of oral steroids and injectable steroids were discovered. Mr. Cartalemi was initially very cooperative with law enforcement officials, acknowledging that he used and sold steroids for more than a year before the officials actually cracked down and investigated his home.
For one reason or another, prosecutors didn't immediately bring charges against Mr. Cartalemi. Six months later, however, he was charged with the trafficking of illegal substances and controlled substances, but because of his previous clean slate he was provided with the opportunity to plea down his charges.
The prosecutors recommended leniency because of his cooperation, because he lacked any previous criminal history, because he fully accepted responsibility for what he had done, and because he showed no danger to the community. A family man who worked with his parents as an owner and operator of the Muscle Inc. franchise of gyms, Mr. Cartalemi also agreed to help investigators learn more about the performance-enhancing drug community in the local area and promised to provide information about how he was supplied these illegal steroids as well.
Because of all this, federal judges agreed with prosecutors that he wouldn't have to serve any time in prison. Mr. Cartalemi was sentenced to two years of probation with three months of home confinement, as well as a $2000 fine that had to be paid by the end of 2017.
Mr. Cartalemi has also now been banned from international competition, from national competition, and has had his own personal records any weightlifting and bodybuilding community script from him as well. His coaching clients have all but disappeared, though he remains an active member of the Muscle Inc. franchise of fitness centers that he hopes to continue to run. He also has committed to share his story with others an effort to turn them away from performance-enhancing drugs lest they end up in a similar situation to his own.