By Admin – Steroidal.com
A man from Kent, UK, has been jailed after admitting his part in manufacturing and distributing anabolic steroids.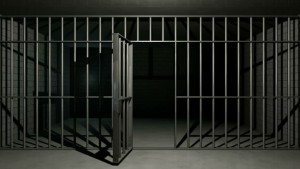 Brett Wiltshire, 41, from Maidstone, used his own home as a base to import raw hormone powder, then manufacture illegal anabolic steroids into products sold to steroid users and bodybuilders nationwide.
After Police raided his home on September 24, 2015, they found 3,000 steroid tablets embossed with his 'Superman' logo identified as his stamp marking the underground lab (UGL) he controlled.
Officers also found books and documents detailing how to make injectable steroids and pills from raw hormone material. It was later discovered Wiltshite had imported raw powder from China and then used skills learnt from books and online into producing finished products. Importing raw hormones such as Testosterone and Methandrostenolone from China is common by UGL operators as raw hormone powder us cheap and accessible.
Between April 2015 and 2016, Wiltshire deposited a total of £122,000 into his personal bank account ($154,000). Even though large amounts of cash had gone through his accounts, now obvious source of his income could be explained leading investigators to suspect he was conducting illegal activities.
In August 2016 Wiltshire was charged with 11 offences relating to the manufacturing, supplying and selling of controlled substances and Class C drugs (steroids).
Knowing he had been caught red handed, Wiltshire pleaded guilty to all offences and was sent to prison for two years at Maidstone Crown Court on November 25 this year.
Detective Constable Marc Symonds, leading the investigation went on to explain the role Wiltshire had, but incorrectly stated anabolic steroids cause stroked and fatal episodes: "Steroids remain a prohibited drug, which should only by legally purchased by medical prescription.
"However, as this case has shown they are often illegally bought online or through other sources.
"Wiltshire was involved in the sale of steroids on a commercial scale. His actions greatly increased the dangers to those who bought and ultimately used these substances."
Anabolic steroids are becoming more popular in the United Kingdom as bodybuilders, athletes and regular gym users seek to enhance their performance and level of muscle mass.
Wiltshire's case is a growing regularity as criminals seek to profit from the rising demand. However, in the UK, jail sentences for offenders do not happen often, but rather community punishments and large fines are handed down.
Source: http://www.kentlive.news/this-man-used-his-home-as-a-base-to-supply-anabolic