By Dan Chaiet, Senior Editor – Steroidal.com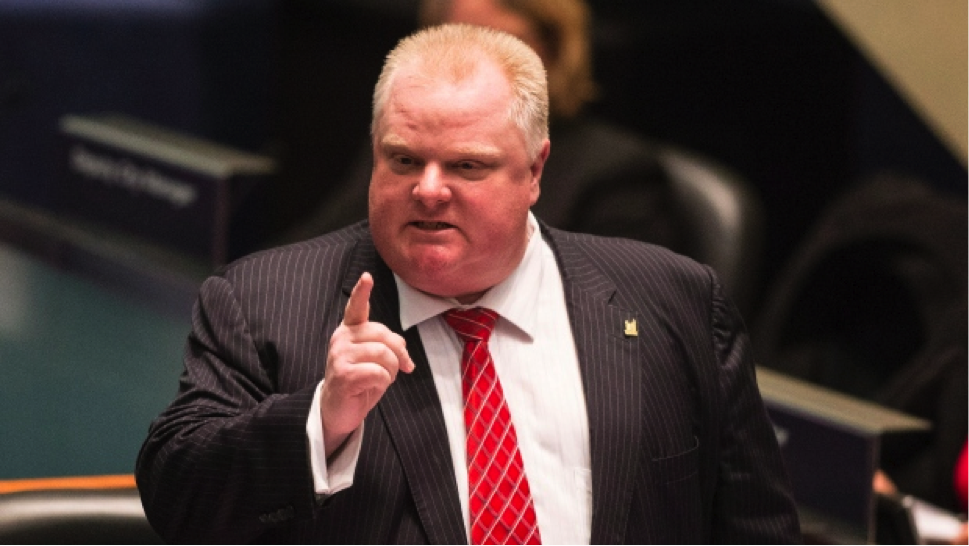 The latest steroid-related news up in Canada is a small tidbit related to the recent flurry of events and media sensationalism involving Toronto mayor Rob Ford. The news surrounding mayor Ford has in fact become so popular that it has made American headlines and even international headlines as well. Mayor Rob Ford as of the last two weeks has ranked higher among search engine keywords than Barack Obama, telling us just how intriguing the news in regards to this man has become.

Rob Ford is the current mayor of Toronto, Canada's largest city and financial hub. To quickly re-cap on the scandal and events surrounding Mayor Ford, the recent media frenzy involves the evidence in the form of a video tape linking Rob Ford to a known drug dealer in the Toronto area. Furthermore, this video evidence is said to show Rob Ford smoking a pipe believed to contain crack cocaine in it. News of this video surfaced half a year ago in May, but was soon after dismissed as rumor and hearsay when the individual who reported this video to the media had failed to come forth with the evidence. However, approximately three weeks ago in late October, Toronto police confirmed the existence of the video. Soon afterwards, Mayor Ford publicly admitted to smoking crack cocaine and confirmed the allegations. Following this, a giant flurry of media attention and sensationalism followed alongside other news of mayor Ford's erratic behaviour – various shocking statements made by Ford on television, staffers accusing Rob Ford of drunk driving, sexual harassment, staffers purchasing liquor for the Mayor, other alleged drug use by mayor Ford, audio recordings of threats, and the Mayor consorting with prostitutes.
So, where does this steroid tidbit come into play? Well, the latest smear attempt on Mayor Ford involved his announcement to begin a workout, diet, and weight training regimen with a fitness consultant in order to lose weight and get in shape. Unfortunately, the fitness consultant he is supposedly working with (Valerio Moscariello) was previously convicted in the United States of anabolic steroid trafficking and use, and subsequently banned from coaching in Canada for 12 years. Furthermore, councilor Doug Ford (Rob Ford's brother) has denied the allegations that Mayor Ford is currently training under Moscariello's supervision.
Moscariello (who also goes by the alias Valerio Mosca) was arrested and charged in 2005 in the United States for possession of and intent to distribute anabolic steroids Primobolan Depot, Nandrolone Decanoate, and Trenbolone Acetate. His sentencing landed him 5 months in prison and 3 years of supervised release, and in 2010 Moscariello was issued a 12 year ban from coaching in Canada for allegedly administering anabolic steroids to a national-level boxer whom he was training. Moscariello has also denied being involved with Rob Ford's fitness and training program, stating that his Twitter posts in regards to Rob Ford's training was a joke.
It seems as though this is an attempt to further dig more dirt up for the purpose of marring the Mayor's reputation even more. This seems quite evident considering even attempts by the Mayor to improve himself through fitness and training has been met with more reputation-trashing, and that the media can't even leave the man alone to train in the gym. The interesting part of this story is that unlike many of the other media smears and allegations against him, Mayor Ford has done nothing wrong in this case. His mere supposed involvement with a trainer who has a history with anabolic steroids seems to be horrible in the eyes of the general public.
Source: http://news.nationalpost.com/2013/11/20/rob-ford-fitness-consultant-a-convicted-steroid-trafficker-banned-from-coaching-in-canada/