By Admin – Steroidal.com
Well-known bodybuilder Rich Piana has spoken about his anabolic steroid usages and has advice for others wishing to follow in his footsteps.
Rich Piana, 45, interest in bodybuilding started aged only 11 and was the son of a female bodybuilder. After 4 years lifting weights Piana competed at 15 years old, but didn't place well.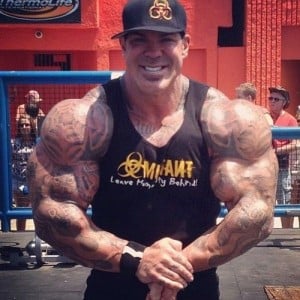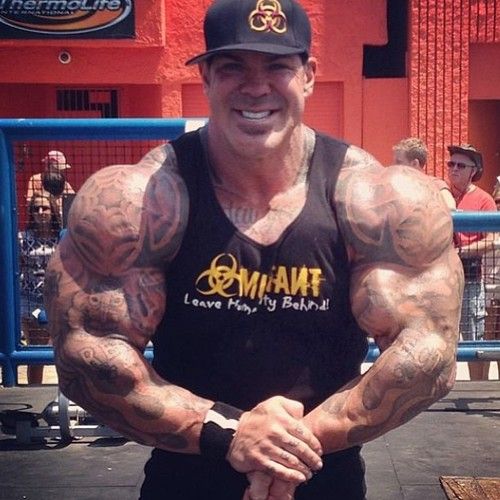 Battling his poor genetics for professional bodybuilding, he then turned his attention to performance-enhancing drugs (PEDs), anabolic steroids and human growth hormone (HGH). Piana now admits he's been using steroids for over 27 years on and off.
Building one of the largest physiques in modern bodybuilding, Piana with his outspoken mindset and his 310lbs body have gathered a massive social media following. He has over 800,000 Instagram followers and over 700,000 YouTube subscribers. Those numbers alone have generated Piana millions of dollars. Not to mention he also owns his own dietary supplement company – 5% Nutrition.
But he has chosen to warn others about his choices of using anabolic steroids and advises those who are not professional bodybuilders against their usage. Piana says that he only started taking steroids at 18 years old to compete with others taking the PEDs on stage at the time.
"I was competing on stage and I was getting to the point where I was getting blown off stage if I wasn't going to do steroids, so I took that step," said Piana.
Piana wasn't actually a bad bodybuilder claiming the title of Mr California and placing 7th and 11th respectively in different shows. Although he has found he has had far more success being open about steroid usage and HGH cycling. At one point, he boasts he was spending $2,500 alone on pharmaceutical grade HGH.
To keep his large social media following active, Piana often holds challenges and contests. Recently he was telling his YouTube followers to follow his diet and training advice promising 30lbs of muscle.
Piana is often very honest with his feelings and complains about carrying a 300lb physique stating he suffers from exhaustion and will be out of breath from walking up a flight of stairs. You don't see other massive bodybuilders complaining about this, even IFBB Pros. But then again, you also don't see them posting drug regimens openly.
After Piana's 30lbs of muscle gaining program, he now switches to losing 70lbs as he is "too heavy" and need to cut some unwanted weight.
Whatever Piana does, he finds himself in controversy and that only serves to boost his exposure. He believes many have faith in what he says, as he's now renowned for speaking the truth with a no-holds-barred approach.
Source:
Pleasance, C. (May 8, 2016). Meet the 310lbs bodybuilder, 45, who admits taking steroids since he was a teenager and insists he 'wouldn't change a thing'. Retrieved from http://www.dailymail.co.uk/news/article-3579809/Meet-310lbs-bodybuilder-45-admits-taking-steroids-teenager-insists-wouldn-t-change-thing.html