By Admin – Steroidal.com
Heavyweight world champion Tyson Fury has failed a drugs test then announced his retirement, only to retract his statement and says he will fight on.
Tyson Fury and Wladimir Klitschko were meant to fight again on October 29, after Fury became the unified world heavyweight champion beting his rival last year.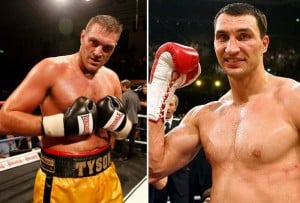 Both fighters agreed to performance enhancing drugs tests by the World Anti-Doping Agency (WADA) and the Voluntary Anti-Doping Association (VADA) prior to their rematch. However, Fury submitted to a random urine test on September 22 in Lancaster, UK, and the results came back positive for the substance benzoylecgonine (cocaine).
ESPN.com reported that VADA president Dr. Margaret Goodman wrote to the British Boxing Board of Control (BBBC), the United States' Association of Boxing Commissions and both fighters saying: "This letter is to advise you that the 'A' sample urine specimen number 4006253 collected from Tyson Fury on September 22, 2016 in Lancaster, England through his participation in the Voluntary Anti-Doping Association (VADA) program has been analyzed for anabolic agents, diuretics, beta-2 agonists, stimulants and drugs of abuse. The results of the analysis are as follows: Adverse. Urine specimen contains benzoylecgonine."
It went on the claim Fury has the chance to test sample 'B' at his own expense and not that of VADA.
Fury's reason behind his pulling out of the Klitschko rematch was that medical specialists had claimed he was unfit to fight and needed treatment for medical issues. Its now thought this might be due to cocaine abuse, though some claim he has severe psychological problems.
This is the second time Fury has pulled out fighting Klitschko. The first time he stated he had sprained his ankle and the July 9 match at Manchester Arena was called off much to the annoyance of boxing fans.
Not the first time Fury has had problems with drugs tests, he failed a PED test before the first fight against Klitschko for Nandrolone usage (Deca-Durabolin or NPP), but the United Kingdom Anti-Doping Agency (UKAD) didn't release the test results until after Fury had won. Fury has denied any wrongdoing. Nandrolone metabolites can stay on the body for as long as 16-18 months.
Shortly after Fury's dialed drugs test results for cocaine were made public by ESPN, he tweeted saying he had retired: "Boxing is the saddest thing I ever took part in, all a pile of shit, I'm the greatest, & I'm also retired, so go suck a dick, happy days."
But one day later he tweeted: "Good news is I'm getting the right help & I'll be back even stronger than before, try & stop me!! God is great, blessed is Jesus."
It's obvious to see Fury's erratic behavior. Friends such as Billie Joe Saunders have said that he needs help.
Fury faces a UKAD hearing on November 4, where if found guilty, will be banned and stripped of his WBA (Unified), WBO, IBO world heavyweight titles. He could also have his boxing license revoked due to testing positive for cocaine.
Source: http://www.espn.co.uk/boxing/story/_/id/17677283/tyson-fury-fails-drug-test-positive-result-benzoylecgonine