By Admin – Steroidal.com
The World Anti-Doping Agency (WADA) and the General Administration of Sport of China (GASC) have signed a Memorandum of Understanding (MOU) clamping down on raw steroid hormone manufactures in China.
China is the main provider of raw steroid hormone powder for underground lab (UGLs) around the world, followed by suppliers in Pakistan and Europe. Now it looks like some of the world's most powerful sporting and law enforcement agencies are going to put a stop to the mass production of raw hormone powders in and around China.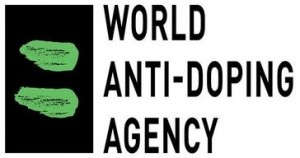 The partnership between WADA and GASC is an attempt to dent the supply of illegal performance-enhancing drugs (PEDs) to athletes around the world. The partnership comes only weeks after the major worldwide crackdown on illegal steroid suppliers conducted by the Drug Enforcement Agency and FBI named "Operation Cyber Juice". This operation targeted both UGLs and raw hormone sources in China in the USA and Europe.
Under the new agreement, WADA and INTERPOL will provide information to Chinese law enforcement agencies. The Chinese authorities will then act on this intelligence and bring down chemical and raw hormone manufacturing facilities.
Not only that, but the Chinese will also provide WADA, INTERPOL and other worldwide government agencies with intelligence gathered from Chinese raids and busts. WADA hopes this information will lead to catching more anti-doping violators, cheats and the reduction of the ease to obtain illegal drugs, PEDs and steroids online.
A large number of government agencies across the world have joined this project including local police forces, the Food and Drug Administration (FDA) and the Chinese Anti-Doping Agency (CHINADA). INTERPOL and the World Customs Organization (WCO). The U.S. Customs and Border Protection (CBP) is also on-board and will help control the illegal flow of PEDs into the United States.
WADA Director General, David Howman said: "WADA is pleased to be partnering with GASC to eliminate the illegal manufacture and supply of PEDs.
"There have been great strides made in recent years by government agencies and law enforcement in shutting down large scale doping rings," he stated to WADA.org.
"This progress, in large part due to the relationship that the anti-doping community has forged with these key allies, has helped prevent doping substances from reaching the hands of athletes," Howman said.
Source:
WADA. (September 22, 2015). WADA and China sign ground-breaking agreement to eliminate illegal manufacture and supply of PEDs. Retrieved from https://www.wada-ama.org/en/media/news/2015-09/wada-and-china-sign-ground-breaking-agreement-to-eliminate-illegal-manufacture