By Admin – Steroidal.com
The steroid supplier of Alex Rodriguez and other Major League Baseball players has been sentenced to four years in federal prison.
Anthony Bosch, the infamous supplier of performance enhancing drugs (PEDs) to elite level sports athletes in the U.S., was also the founder of the now defunct Biogenesis Labs. Biogenesis supplied anabolic steroids, human growth hormone (hGH) and various PEDs and led to the suspension of many top athletes including, Alex Rodriguez.
Bosch was arrested in August 2014, and then pleaded guilty in October to conspiracy to distribute testosterone to athletes through the Biogenesis clinic in Coral Gables.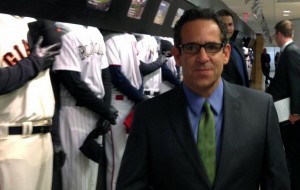 Bosch cooperated with the Drug Enforcement Agency (DEA), the World Anti-doping Agency (WADA) and MLB, bringing down Rodriguez and 14 other MLB players in the biggest doping scandal to hit the MLB.
Bud Selig, the MLB commissioner at the time, suspended Rodriguez for 211 games after the August 2013 investigation. Rodriguez immediately appealed the sentence and the suspension was reduced to 162 games for the New York Yankee's.
Other players handed lengthy suspensions for testing positive for PEDs and having been confirmed as customers of Bosch and Biogenesis were: Milwaukee Brewers outfielder Ryan Braun, who agreed to a 65 game suspension in July 2013. Braun had also previously tested positive for anabolic steroids (Testosterone) in 2011, but this was overturned as his samples were improperly handled may have been contaminated.
In total, another 12 players agreed to a 50 game suspension after using anabolic steroids, hGH or PEDs. These players were found to have cheated after Bosch explained the extent of Biogenesis reach in the MLB.
The 12 other players are: Antonio Bastardo, Everth Cabrera, Francisco Cervelli, Nelson Cruz, Fautino de los Santos, Sergio Escalona, Fernando Martínez, Jesús Montero, Jordan Norberto, Jhonny Peralta, César Puello and Jordany Valdespin.
Rodriguez and the other players proved to have doped will not face criminal investigations or sentences, but Bosch and his co-conspirators were not so lucky.
Jorge "Ugi" Velazquez was sentenced to 30 months federal prison back in December 2014 and surrendered on January 122015. Velazquez refused to cooperate with the DEA so received a more sever sentence than others facing similar charges.
Yuri Sucart, a friend and colleague of Bosch and another Biogenesis defendant, former Univ. of Miami baseball coach Lazaro Collazo, are scheduled to go to trial in April 2015 and face multiple steroid distribution charges.
Bosch walked into the courtroom of U.S. District Court Judge Darrin Gayles and knew he was to receive a prison sentence of some duration.  The maximum he could of received was 51 months, but Judge Gayles handed him 48 months, only 3 month lower than the maximum.
Federal prosecutors asked for 41 months, but Judge Gayles wasn't buying it.
If Bosch decides to testify against his former friends Sucart and Collazo, his sentence may be reduced. Both pleaded not guilty and are scheduled to face trial in April.
Also standing in the public gallery was the man that blew the lid on one of the biggest doping rings to hit U.S sport – Porter Fisher, the former Biogenesis employee. He decided to steal several boxes of medical records showing the athletes and customers of Biogenesis, these then mysteriously showed up after being sold to multiple media outlets making national news.
With investigations on going by the U.S Anti-Doping Agency, DEA, FBI and other law enforcement agencies, there will be more updates and sentences this year and we will keep you updates on progress.
Source:
Thompson, T. Vinton, N.  (February 17, 2015).  Anthony Bosch, Alex Rodriguez's steroid supplier, sentenced to four years in federal prison.  Retrieved from http://www.nydailynews.com/sports/i-team/a-rod-steroid-supplier-anthony-bosch-sentenced-4-years-