The director general of the world anti-doping agency stated at the "Tackling Doping in Sport" conference held in London that the current level of doping is an "unsatisfactory situation".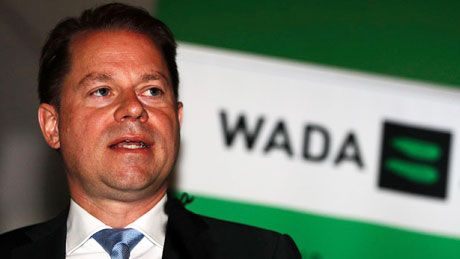 The director, Oliver Niggli also stated that a group of experts in the field are looking into whether corticosteroids are being abused in the sports world. He added that a group is to be set up that will endeavour to create a better proposal as for a number of years it has been hoped that technology and research would advance to the point whereby the detection methods used would also allow for the ability to distinguish between different forms of administration, as to better combat these methods in the future.
He also added that the real-world situation on this topic is that the research hasn't come to fruition as hoped and that that the task was much harder than originally expected, with results still eluding the researchers.
The director of WADA has said that we are currently at the point whereby a fresh discussion must be engaged in, with the current system lacking as only athletes who are opening up about the use of performance enhancing drugs are being caught, with untold numbers getting away with doping without repercussion.
At present, use of corticosteroids is permitted outside of competition when found in certain anti-inflammatory medicines for the treatment of an array of conditions. Furthermore, use can even be permitted inside of competition should an athlete be able to obtain a therapeutic use exemption (referred to as a TUE).
The UK's anti-doping agency has previously stated that they would like to see corticosteroids outlawed in sports on the whole, regardless of circumstances. The chief executive of the UK anti-doping agency, Nicole Sapstead believes that as long as there is a way to obtain a substance due to a lack of a ban, there will always be a risk that individuals will use this to gain an advantage in competition.
The chief executive welcomed the news that the world anti-doping agency is looking into banning corticosteroids and stated that she believes that the world anti-doping agency is in a great position to implement international discussion and change on the topic. She went on to state that the UK anti-doping agency has requested that corticosteroids be placed on a list of prohibited treatments three times already, as UKAD does not believe that the medical needs of athletes require corticosteroid treatment under any circumstances.
She concluded with the point that some of the corticosteroids being used by athletes are being administered in a manner that does not reflect the actual medical needs of individuals, further giving credence to UKAD's stance that corticosteroids are part of widespread doping abuses and should be banned.
Corticosteroids have been at the heart of many contemporary controversies in the sports world. Recently they were at the heart of the controversy surrounding British born, former Tour de France winner, Bradley Wiggins.
He made use of a corticosteroid called Triamcinolone just before three of the biggest races he took part in, with doctors from team sky vetoing an application by Wiggins to take Triamcinolone on a fourth occasion.
Bradley Wiggins was given a TUE (therapeutic use exemption) to take the drug before the 2011 and 2012 Tours De France alongside the 2013 Giro d'Italia. (It is also worth noting that he won the 2012 Tour De France).
Other notable controversies surrounding corticosteroids in the sports world include All Blacks rugby star Dan Carter (under investigation by the French anti-doping agency), Joe Rokocoko and Juan Imhoff who are under investigation for the use of corticosteroids in last years Top14 rugby final.
Source: http://www.cyclingnews.com/news/wada-studying-ban-on-corticosteroids-after-wiggins-controversy/