The IOC (International Olympic Committee) has confirmed that there were no confirmed cases of doping during the 2018 Winter Olympics in Pyeongchang. They were not able to discover any competitors using anabolic steroids at the event held in South Korea. This is not to say that there was zero cases of violations of performance-enhancing drugs at the event. All that it means is that competing athletes who faced anti-doping violations had tested positive for substances which are prohibited and are PEDs other than anabolic steroids and HGH.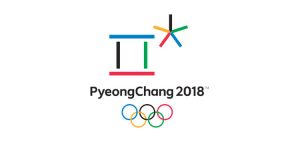 Out of all of the competing athletes, only four of them came up with a positive test for a substance that is prohibited. None of the substances involved were in relation to human growth hormone or anabolic steroids. The drugs that were involved included acetazolamide, trimetazidine, and meldonium. Both trimetazidine and meldonian are known anti ischemic drugs which are utilized to help improve circulatory and cardiovascular performance. The use of performance-enhancing drugs is highly frowned upon when it comes to Serious competitions such as the Olympics, as it gives the competing athletes an unfair advantage over those who put in the hard work and training in a natural way.
Fenoterol is a medication that is most often prescribed for treating asthma, while acetazolamide is a well-known diuretic that is mainly used as a masking agent by athletes using other substances. The first athlete taking part in the Winter Olympics that tested positive for the use of PEDs was K. Saito, a Japanese speed skater. They also tested positive for acetazolamide, which was discovered as part of a sample collected whilst out of competition in February 2018. This was just a short amount of time after the short track team from Japan arrived in South Korea for the start of the fortnight long competition. Saito was eliminated from the team and sent back to Japan before the beginning of the competition.
Jeglic, who was competing as a hockey player for Slovenia manage to score of the go that won the game against Slovakia during the primary rounds off the male hockey competition before being removed from the Olympic Village. They had tested positive for use of the drug known as Fenoterol, which is used for treating asthma. Two further athletes also tested positive for use of performance-enhancing drugs, these were A. Krushenlnitkii, a mixed double curler, and N. Sergeeva, a bobsled driver both competing for Russia.
Russia was facing an official ban from the Winter Olympics of 2018 as punishment for its state-sponsored doping program. The two athletes were competing under the guise of Olympic athletes competing from Russia. Krushenlnitkii hot security bronze medal with his wife in the mixed doubles curling prior to testing positive for the drug known as meldonium. Sergeeva was shown to have the heart drug Trimetazidine in their system.
However, the use of performance-enhancing drugs is far more prolific than the data suggests from the IOC. Try as they may, the anti-doping Authority has always found it difficult to catch athletes who have used them. A documentary that was aired recently by ARD, a public broadcaster in Germany made claims that 46% off competing athletes in the crust skiing competition in the years of 2001 to 2010 produced drug test results that were abnormal. More than 50 athletes who were discovered to have abnormal test results also competed in the Winter Olympics in Pyeongchang. However, it must be noted that these athletes face no issues with passing the anti-doping tests at the Winter Olympics.
Source: https://www.pyeongchang2018.com/en/news/pyeongchang-g-30-pyeongchang-strives-for-drug-free-olympics-in-light-of-russia-scandal