The United States district judge W Keith Watkins has sentenced the Future Pharma team, an underground lab (UGL) that is a popular source on Reddit to jail time. The sentences were given to three of the company's co-conspirators. The three of them were sentenced to terms of between 8 months to 41 months in a federal prison, and the hand it down sentences reflect the roles that each one played.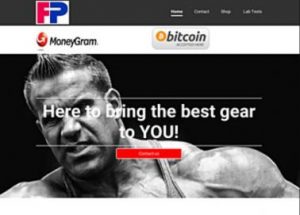 The leader, R. Sikora was given a prison sentence of 41 months for his role. The other two co-conspirators, J. J Bush and A. Murphy was given 8 months and 12 months respectively. The three of them pleaded guilty to charges relating to the conspiracy of manufacturing, distributing, and importing anabolic steroids. The three also pleaded guilty to the charge of manufacturing, distributing, and importing prescription drugs of a counterfeit nature.
Future Pharma mainly marketed themselves on the Reddit Forum relating to steroid source talk. Redditors who were making purchases of the anabolic steroids and counterfeit medications were redirected to FuturePharmaShop.com to complete their order and make payment. The website played host to a large selection of injectable and oral steroids at extremely economical prices. As an example, they stocked and sold testosterone propionate app $20 for 10 milliliter vials. Other steroid products, such as those that are taken by oral administration like Dianabol were priced at $50 per hour bottle of 60 caps. Anadrol was also extremely economically priced at $15 for a bottle containing 30 capsules.
Sikora had tried to find ways of improving the overall security of operations of the underground lab by having the steroid powder and its raw form shipped from China to a Hotel address in Alabama which is a neighboring state. The imports from China were labeled to Sikora and send to the In-Town Suites Hotel in Alabama. He would then move the steroid powder to another location of a mobile home that had been bought especially for use as an underground lab to make anabolic steroid products. The three co-conspirators refrain from keeping any of the drugs at their private residential properties.
However, as hard as they try to keep themselves separate from the manufacturer and storage of the anabolic steroids and counterfeit drugs, it definitely was not enough to stop officers from finding the mobile home filled with drugs. The number of anabolic steroids and counterfeit drugs that were found were considerable in quantity, including more than 42,000 steroid pills and 3000 10 ml vials of liquid steroids for injection purposes. More than one kilogram of steroid powder and its raw form was also found, along with over 3,200 viagra pills and almost 4,500 of sildenafil powder in its raw form. They also discovered nearly 3,000 Cialis tablets and just under 1 kilogram of tadalafil powder, nearly 10,000 Clomid tablets and almost 20,000 Accutane tablets.
Regardless of the measures taken to improve security, underground Laboratories still need to import steroid powders in the roar form from countries such as China. The USPS found at least four Parcels of steroid powders that have been sent to Sikora. An internal investigation also found connections off another 34 similar Parcels that had been sent to him. With the high number of packages and powders that he was receiving, time was not on his side and it did not take long for the police to discover the location of the UGL. The operation and subsequent sentencing mean that Future Pharma is now no longer a popular Reddit source for the purchase of affordable and low priced anabolic steroids and counterfeit medications.