A well-known Mod developer for the ever popular video game, Warcraft Reign of Chaos has been indicted with one count of distributing anabolic steroids, one count of manufacturing anabolic steroids, one count of possession of anabolic steroids with the intention of distributing them, and one count of importing anabolic steroids. The developer whose name is Nhan is facing a potential fine of $500,000 and up to 10 years in prison.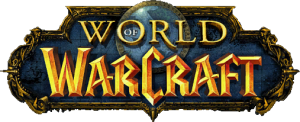 When he was aged just 21 years old, he was arrested on suspicion of manufacturing and selling anabolic steroids. At this point in time, he was a graduate student at Iowa State University. He was undertaking a computer science master's degree program while living with his parents where he helped with the everyday running of the Chinese restaurant owned by his family, the Szechuan Inn, which was located in Orange City. At this time, he had also become interested in the world of bodybuilding and had begun using anabolic steroids for improving his overall build and gaining better results.
After using anabolic steroids for a while, he decided that he would manufacture his own by purchasing steroid powder in its raw form from China, which he purchased on the dark web. His legal issues started in December 2015 when Law Enforcement Officers performed a raid on the home of his parents while executing a search warrant. They found various types of injectable and oral steroids, along with equipment and materials commonly used for commercially operating a UGL (underground lab).
The equipment included packaging materials, lab equipment, payment accounts for the virtual currency Bitcoin, steroid tests, and a database containing customer addresses and names. The seizure contained a large quantity of many types of drug, including nandrolone 20.8 milliliters, testosterone undecanoate 32.6 milliliters, nearly 50 ml testosterone 10 ml, trenbolone acetate 13 ml, oxandrolone powder 14.6 ml, testosterone at almost 1,000 ml, testosterone enanthate at almost 800 grams of powder, oxandrolone solution at almost 640 ml, mesterolone powder at nearly 150 g, methandrostenolone powder at 0.8 grams, and methandrostenolone solution at almost 75 milliliters.
When the police first asked Nhan about why he had all of the above-mentioned substances, he stated that they were simply for use with his computer cooling system and its operation. At a later point in time, he decided to retract his statement and admitted that they were steroid substances. However, he still insisted that they were for personal use only and we're not for resale purposes. He tried to say that the large quantity was down to the fact that he had them for a lifetime supply. He stated on several occasions that he had not been or did not have the intention of selling the steroids on to other people. However, he clearly knew that the authorities were on to him and that his best option would be to admit to his offenses.
Farther on into the inquiry he admitted that he made steroids and sold them to others. Luckily for Nhan, everything worked out to his advantage. He had already worked out a plea agreement to one count of manufacturing steroids in November 2017 by the time that the jury returned with its verdict. The agreement specified a sentence pertaining to him spending 14 days in jail within the time frame of one year of his plea acceptance by the judge. The final outcome could have resulted in a more severe jail sentence had he not come to an arrangement beforehand. The 14 days must be served concurrently and cannot be spread out throughout the year.
Source: siouxcityjournal.com/news/local/crime-and-courts/orange-city-man-sentenced-to-jail-probation-for-making-steroids/article_7165b560-0baf-5843-9068-c8d02e932a08.html