It's understandable that world-class athletes – especially those with Olympic aspirations – are willing to do almost anything and everything they can to gain even just the slightest competitive advantage (within the rules, of course), and that's exactly why supplements are so popular with these world-class athletes.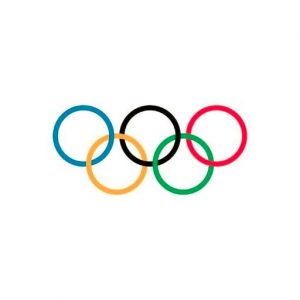 The supplement industry has always been big business, but over the last two or three decades things have really accelerated. Today, athletic supplements represent billions and billions of dollars in sales – and everyone from high school athletes or even younger right up to professional and Olympic athletes are leveraging everything that supplements have to offer.
At the same time, not everyone is taking full advantage of everything that supplements have to offer – and, maybe even worse than that, some Olympic athletes are relying way too much on supplements when it comes to performance enhancement.
A recent convening of medical and scientific experts organized by the International Olympic Committee (IOC) was called to better educate athletes about the dangers and pitfalls of specific supplements, but it was also organized to make sure that these elite athletes understand that even the world's best legitimate supplements cannot cover up holes or deficiencies in a healthy and effective diet.
Supplements are designed to do exactly that – supplement – not replace critical nutrients that you get from legitimate whole foods.
Supplement usage does not cover up for diets
A lot of the advertising and marketing going on behind the scenes when it comes to supplements today has everything to do with fixing diets, replacing deficiencies, and making it a lot easier to lead a happier and healthier lifestyle while pushing your body to the absolute maximum of athletic abilities – and that's why so many world-class athletes are buying into the fact that supplements can be used to cover up for diets that aren't perfect.
The IOC has recognized a major trend in the last few years of athletes veering off a little bit from diets that would provide them with the kind of nutrients they need to achieve their Olympic goals, and rather than sit idly by on the sidelines and allow these athletes to possibly throw away their best chance of reaching the Olympic podium for the IOC is throwing their hat in the ring.
The panel of experts that came together to meet about supplements and supplements in the Olympic athlete's routine agreed that there are some world-class supplement products out there that can help improve athletic ability, endurance, and make training a lot easier – but supplementing with essential nutrients may only be beneficial if there is a deficiency for medical reasons and food-based solutions cannot be easily implemented.
Understanding that they are our only a handful of supplements out there available "over-the-counter" that can legitimately provide the kind of nutrients that athletes are looking for – and the results that these kinds of products routinely promise – the IOC isn't going to allow the wool to be pulled over the eyes of their athletes any longer.
Smart supplementation used in conjunction with a perfect diet is the best approach
The IOC has stated time and time again that the goal with this meeting of experts and athletes was always to better educate athletes, providing them with as much information about their diet, their bodies, and their abilities as humanly possible.
The IOC is always on the lookout for the use of performance-enhancing drugs that aren't allowed in competition, but they also recognize that supplements can be effectively used to help athletes improve their results – but they have to do so safely, effectively, and within the rules of competition.