By Admin – Steroidal.com
Police in Canada have busted well-known UGL – USP Labs and made the largest steroid bust in Canadian history, totalling over $9.3m in seized anabolic steroids and equipment.
Officers have busted a huge steroid ring in Alberta, Canada, taking down one of the largest and common underground labs (ULGs) in Canada and USA. Investigators have put the street value of the haul at a massive $9.3m, and although these figures are often inflated, this seizure is enormous.
The Alberta Law Enforcement Response Team (ALERT) and federal Canadian police started their investigations into the activities of four individuals in May 2014. Kirk Goodkey, Parmjit Brar, Jordan Quiring and Alexandria Edwards were all put under surveillance whilst information was gathered about their huge illegal steroid operation.
Officers raided three homes and two storage lockers in Edmonton, related to the four individuals suspected of operating the UGL.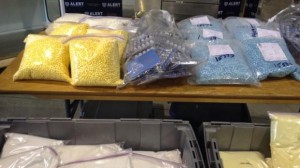 Investigators found; 365,268 steroid tablets, pill pressers, 10,583 vials of injectable steroids, 124kg of raw steroid hormone powder, 1.2 tonnes of various chemical cutting agents and powders and 30 litres of drug precursors, carrier oils and solvents.
The Edmonton Fire Rescue Hazardous Materials also discovered over 100 barrels of unknown liquids, again, thought to be solvents and oils used to make finished injectable steroid products.
Police found a fully operational UGL large-scale operation, capable of producing hundreds of vials of injectable steroids and hundreds of bottled oral steroid products per day. A pill presser, beakers, high definition printing equipment, sterilisation equipment, filters and a spectrometer were also found.
Over $88,000 in cash, as well as four top of the range vehicles were also discovered in the raids.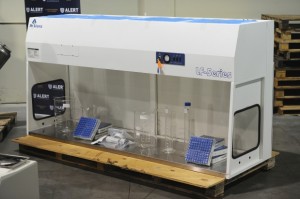 Its safe to say these guys weren't f*cking about!
Alberta Law Enforcement Response Team spokesman Mike Tucker alleged Goodkey as the ringleader and central to the investigation.
Inspector Darcy Strang went on to explain this raid will have a large impact on anabolic steroids sold illegally in Edmonton.
"These individuals are allegedly responsible for a large, illegal, underground steroid distribution network that spans across Canada and these investigators have literally cut the head off the snake.
"We believe this has literally shut down the sale of steroids in Alberta, significantly."
We know its USP Labs, which stands for underground steroids pharmaceuticals, because of forum chatter online.
Source:
CBC News. (October 2, 2014).  Arrests made in record-setting illegal steroids bust. Retrieved from http://www.cbc.ca/news/canada/edmonton/arrests-made-in-record-setting-illegal-steroids-bust-1.2785545