By Admin – Steroidal.com
Another man has pled guilty to his part in one of the Unites State's largest takedown of an underground lab (UGL).
Jeremiah O'Brien has pleaded guilty and admitted his part in operating the New York UGL, which was the largest target in the Drug Enforcement Agency's (DEAs) 'Operation Cyber Juice' conducted in 2014-2015. In total, 90 arrests were made, 10 of them coming from the illegal New York UGL network.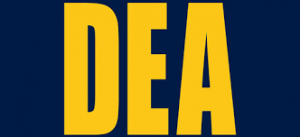 The UGL imported raw hormone powder from China using the United States Postal Service (USPS) and then manufactured ingredients into finished injectable and oral steroidal products for bodybuilders and steroid users. During the raids, compounds such as, Dianabol, Winstrol, Anavar and Sustanon were seized by authorities.
The main operator and ringleader of the illegal operation was named as Richard Progovitz. He also pleaded guilty in April 2016. In light of his guilty plea and possible cooperation for a reduced sentence, the other operators of the UGL followed suit and pleaded guilty. They are named as: Caleb Doane , Paul Boylan, Derek Strassle, Jason Garcia and Kyle Clark. Three alleged operators remain innocent, they are: Ryan Root, Michael Gisondi and Kent Fletcher.
Progovitz, the ringleader, is estimated to receive 30-37 months in prison after his plea agreement with the New York District Attorney's Office. He is likely to receive less than this due to his role being more of a side-player. O'Brien is scheduled to see Judge Thomas McAvoy for sentencing on February 24, 2017, in the U.S. District Court for the Northern District of New York.
DEA Special Agent in Charge James Hunt unfortunately used his public image to demonize anabolic steroids further by comparing them to hard drugs such as, heroin and cocaine.
"As alleged, these defendants were charged on drug trafficking and money laundering charges for their role in an international drug conspiracy," stated Hunt. "Every day, 114 people die due to drug overdose, and law enforcement has committed our resources to identify, investigate and arrest those who distribute all illegal drugs. Similar to the consequences of any illegal drug, the repeated use of steroids leads to addiction, shame, embarrassment, heart attacks, strokes, cancer and jail."
The comments made by DEA SA James Hunt are incorrect. During the 60 or so years of anabolic steroid usage, there has not been one recorded event of a user overdosing on anabolic steroids and dying. Clearly, Hunt is either misinformed or has taken his opportunity to put steroids in the same category as cocaine and heroin – which it is not.
Source: http://www.pressconnects.com/story/news/public-safety/2016/10/19/steroid-bust-guilty-plea-binghamton-man/92403284/