Major League Baseball (MLB) as may be the strictest performance-enhancing drug policy of all the major sports leagues in the United States, policies that were enacted after José Canseco blew the whistle on rampant steroid use and abuse in professional baseball throughout the 1980s, 1990s, and the early 2000's.
The black eye that performance-enhancing drugs gave the sport of baseball is something that this sport hasn't been able to shake, which is why they come down with such a significant hammer on any player – ANY player – that skirts the rules when it comes to PEDs.
Robinson Cano found this out firsthand.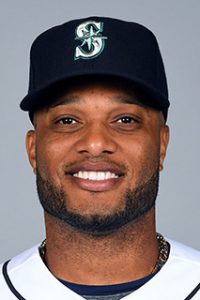 A superstar second baseman for the Seattle Mariners (formally of the New York Yankees), Cano is one of the game's best players and as dependable a power hitter and homerun machine as you are going to find in the game today.
Unfortunately, some of that power might very well have been "juiced" artificially, as the superstar slugger has been suspended for 80 games after testing positive for furosemide, a performance-enhancing drug that also goes by the name Lasix in bodybuilding and athletic communities.
Rather than take the approach that other ballplayers have in the past when they have been caught by the MLB Joint Drug Prevention and Treatment Program – denying everything and forcing through as many appeals as possible – Cano has come forward and admitted that he used this substance, though disagreed that it was being used as a performance-enhancing drug.
Cano is arguing that the elephant substance is NOT a performance-enhancing drug, and it turns out that he may be correct.
According to numerous clinical research papers, the Cano substance does not have any performance-enhancing qualities whatsoever, and was simply added to the Prohibited Substance list for baseball because it can be used as a potential "masking agent" to cover-up the use of anabolic steroids and other performance-enhancing drugs.
Elephant works as a diuretic, first and foremost. It can be used to dilute urine samples so that the use of any other performance-enhancing drugs goes completely undetected, and using ANY masking agent on the Prohibited Substance list for the MLB is enough to "pop positive" and catch an 80 game suspension along the way.
Cano has stated that he was using Lasix only after being prescribed this medication by a licensed medical professional in the Dominican Republic for a certain medical condition that Cano has yet to disclose (and may not disclose, which is his right).
The court of public opinion is more than a little bit skeptical about these claims, for obvious reasons, and Cano really isn't doing himself any favors whatsoever as he continues to be intentionally vague and obtuse about the underlying medical condition he had which necessitated the use of this prohibited substance.
Cano went on to say "This medication is used to treat various different medical conditions in both the US and the Dominican Republic. I received this substance from a licensed medical professional in the Dominican Republic to treat a medical ailment I was contending with. I did not realize at the time that the medication I had been given was a banned substance, and I should have been more careful".
For a number of different reasons, this excuse just isn't passing the smell test and baseball fan – not just Seattle Mariners fans, but MLB fans in general – are more than a little bit disappointed in Cano.
This 80 game suspension is going to cost Cano just over $12 million of his annual $24 million salary during 2018. But before you start to shed any tears for him losing 50% of his income this year, know that Cano is in the middle of a 10 year fully guaranteed contract worth just north of $240 million.
Cano is not expected to appeal.
Source: https://www.mlb.com/news/robinson-cano-suspended-80-games/c-276822884