By Admin – Steroidal.com
At long last, something is being done to try to regulate the use of drugs and doping for ultramarathon races. North Face has released a statement (the Clean Sport Policy) saying that they will not condone those who use performance enhancing drugs to compete in their races. In the past, the races have not been closely monitored on a health level in the United States because of the lack of cash prizes and valuables awarded to the winners of these races. However, now that the sport is increasing in popularity, people are starting to pay more attention. Though no major steps have been taken yet, this precedent will help to make it easier to keep those who use drugs who give themselves an unfair advantage out of the races.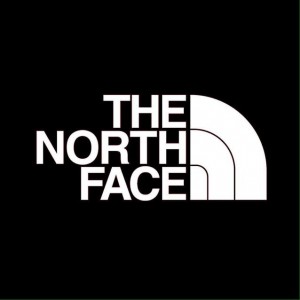 In a statement North Face said: "The North Face is committed to clean sport and does not condone the use of performance enhancing drugs or banned substances at any level," according to a statement on the North Face ECS website. "The North Face believes all athletes competing in any The North Face event and sport in general should educate themselves and abide by the anti-doping rules and banned substances established by the World Anti-Doping Agency (WADA)."
What is an Ultramarathon?
Technically, an ultramarathon is any race that exceeds the distance of a marathon (26.2 miles). There are many different race lengths that qualify for this category of racing, but most ultramarathon races that are nationally recognized are at least 50 miles in length. Ultramarathons are not like other distance races because they do not offer large cash prizes or impressive valuables for those who enter. Most of the people competing in these races do so because they truly love to run and the experience of the race itself is reward enough for them.
What Does the Clean Sport Policy Mandate?
Unlike other drug policies issued by companies who sponsor races and sporting events, North Face hasn't put any sort of drug testing program or procedure in place for their competitors. Instead, they have issued a statement saying that they ask all athletes competing in events that they sponsor to obey the rules put in place by WADA (the World Anti-Doping Agency). They have made it clear that any athlete who is currently serving out a ban will not be eligible to participate in their events. However, since North Face is not doing any drug testing themselves, they will rely on any athlete who has tested positive for drugs from any test conducted by one of the other officiating agencies, like WADA.
Will This Be Effective?
Well, not likely. As mentioned before, many ultramarathons do not have the funding that other competitions do. Because they lack this funding, they are not able to provide a method of testing for the competitors of these endurance races. More likely than not, if competitors are turned away from competing in races sponsored by North Face, it is because they have tested positive from some other event they have competed in (ex: if they competed in marathons as well as ultramarathons).
What happens in the world of ultramarathon racing in regards to drugs remains to be seen. Though the action taken by North Face was not very effective, it does give them a precedent to refer to as they continue to make regulations regarding performance enhancing drug use. There is much progress to be made in this aspect of racing, but the fact that they took the initiative at all is promising.
Source: http://www.irunfar.com/2015/07/performance-enhancing-drugs-in-ultramarathons.html