By Admin – Steroidal.com
A massive bust has hit the Unites States, shutting down 16 anabolic steroid underground labs (UGLs) and leading to 90 individuals being arrested.
The Drug Enforcement Agency (DEA) has announced a massive steroid operation in the United States, targeting steroid UGLs and supply routes of raw hormone powder from China.
The huge operation named 'Operation Cyber Juice' and led by the DEA, involved over 30 different investigations in 20 states. In total, 90 individuals have been arrested and 16 steroid UGLs have been busted.
The figures of this bust are large, with over 134,000 steroid dosage units seized, 636 kilograms of raw hormone powder, 8,200 litres of injectable steroids and liquid products and over $2 million seized in cash and assets.
Arizona was the hardest hit of all 20 states listed in the DEA report. Four steroid UGLs were discovered, 150,000 of steroid dosage units, 121lbs of raw steroid powder, 22 litres of injectable steroids and $300,000 in cash was seized by authorities.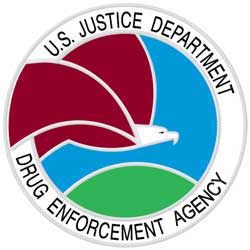 DEA Special Agent in Charge Doug Coleman in Arizona said: "The quest for big muscles can mean big business. Criminals will exploit the desires of those seeking an advantage in physical performance or attaining a perfected physical form," he said.
"The illicit use and abuse of steroids is a dangerous game wrought with serious consequences, both physical and legal. DEA Agents will target, investigate, and arrest manufacturers and distributors of steroids and uncover their underground operations."
Police also discovered manufacturing equipment consistent with manufacturing capped steroid tablets and pills and injectable products. Conversion kits, glass beakers, labelling printers, solvents, carrier oils, empty vials, syringes and filtration equipment were seized by investigators.
In Phoenix, investigations targeting the manufacturers and distributors began in early 2014, with the assistance of local agents from U.S. Immigration and Customs Enforcement's Homeland Security Investigations (HIS), USPIS, IRS, and the Phoenix Police Department. To date, this is the largest steroid bust in Phoenix history.
DEA Acting Administrator Chuck Rosenberg said: "Too many young people are ruining their lives and damaging their bodies from steroid abuse. Through Operation Cyber Juice, the DEA is attacking the global underground steroid market, exposing its danger and lies."
This steroid investigation also included information by the World Anti-Doping Agency (WADA) and the U.S. Anti-Doping Agency (USADA). Both also agreed 'Operation Cyber Juice' was an effective operation targeting the usage, manufacturing and distribution of performance enhance drugs (PEDs).
'Operation Cyber Juice' is the latest of a long list of steroid busts to hit the U.S., leading to multiple arrests and disrupting the online and local distribution of illegal anabolic steroids. 'Operating Raw Deal', 'Operation Gear Grinder', 'Operation Juicy Fruit', 'Operation Juice Box' and 'Operation Blue Juice' have been other major investigations.
So far, its unclear exactly which steroid labs or who has been arrested, but Steroidal.com will continue to update this story as more information becomes available.
Source:
DEA. (September 1, 2015). DEA Announces Major Steroid Operation. Retrieved from http://www.dea.gov/divisions/hq/2015/hq090115.shtml