Recently, the USADA issued a warning regarding supplement suppliers that are selling Ostarine, which is designed to alleviate muscle wasting symptoms. However, one doctor is wondering if President Trump might intervene and make the sale of this selective androgen receptor (which is investigational) modulator legal.
At present, athletes aren't allowed to use Ostarine. The USADA (United States Anti-Doping Agency) has warned athletes that some companies which market sports nutrition products are selling this product illegally and also selling SARMs (selective androgen receptor modulators) as dietary supplements. These are over-the-counter dietary supplements.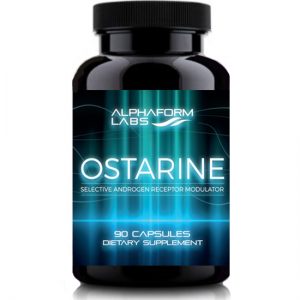 A warning was published in late July, 2017, which was designed to deter athletes from buying seemingly harmless dietary supplements which may actually cause them to test positive for banned substances, via current USADA rules.
Positive Tests Are On The Upswing
Recently, the World Anti-Doping Agency (WADA) reported more positive test results for selective androgen receptor modulators. At this time, products which contain Ostarine aren't available with a prescription in any nation, so everything being sold from supplement manufacturers which includes Ostarine is actually not legal to be sold. Athletes need to be hyper-vigilant about the fact that many dietary supplements do contain illegal Ostarine and/or SARMs.
The problem is that some dietary supplement manufacturers are not scrupulous about labeling things properly. Some leave Ostarine off of their labels or utilize names which are misleading in order to dupe consumers. For athletes, who need clean drug tests in order to play their sports and keep their medals and good standings, this may be serious.
The USADA is Keeping Tabs on Things
Supplements which contain Ostarine have been getting the attention of USADA for quite a while now. The US Anti-Doping Agency has actually suspended sportsmen and women who showed the presence of Ostarine in their drug tests. Athletes tend to complain about these positive test results. They tell anyone who will listen that the supplements were sold over the counter and didn't list any banned substances among their ingredients.
To date, twenty-eight athletes have tested positive for Ostarine in the past two years, based on WADA test figures. The number is lower for USADA tests, if still significant. Thirteen cases have been reported to date. USADA is trying to help. It's created a non-detailed listing of firms which sell sports nutrition products that do contain this banned ingredient (Ostarine).
A full listing is available online. Some formulas that athletes should take care to avoid include AAS Nutrition SARMs Complete, BioGear Nutrition MK-2866 and Black Dragon Labs HGH X.
The problem with Ostarine is that it's not an approved drug and that it delivers steroid-like benefits. The FDA has a special center for evaluation drugs and researching them and this center's reps have expressed issues with products which are marketed as SARM-containing dietary supplements.
The USADA's powers-that-be want new legislation which is similar to DASCA (Designer Anabolic Steroid Control Act). If this legislation went through, it would recatagorize SARMs and Ostarine as controlled substances, under Schedule III. They would have the same classification as anabolic steroids.
One doctor, Tony Huge, owns a company which sells dietary supplements that contain Ostarine. His firm, Enhanced Athlete, isn't too concerned about breaking the law. On YouTube, in late winter of 2017, Hughes remarked that he expects a raid by agents from the federal government in the future. He feels that the government is holding back those who want to push human fitness potential to a new plateau.
However, Huge does hold out hope that the American president will help. He thinks Trump is a game-changer in terms of being less influenced by government agencies and big companies.