A professor at a U.S. University has been charged with possessing and selling anabolic steroids.
Jeffrey McCray has been charged with possession of steroids and distribution of steroids. He was employed as a professor of music at the University of Nebraska (Lincoln). This bassoon expert is also a bodybuilding buff and he was thrown in jail after members of Lincoln's police force put him under arrest for possession of anabolic steroids, which are classified as a controlled substance. His crime was compounded by possessing the steroids within one thousand feet of an educational facility.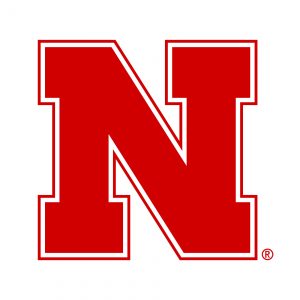 McCray was employed by the Glenn Korff School of Music. To date, he hasn't been fired. However, he is in some trouble. Police investigators believe that he's a long-time user of steroids of the anabolic type, as well as other drugs which promote muscle growth. According to the affidavit, the cops think he's been using these controlled substances for about fifteen years.
McCray is an Amateur Bodybuider
This music prof was deemed Amateur Bodybuilder of the Week at the Bodybuilding.com website, during autumn of 2015. He competed for the first time as a bodybuilder way back in 2001. In terms of how he developed as a bodybuilder, he was a member of the Gold's Gym in Wilmington and he paid another bodybuilder to help him master nutrition. This bodybuilder's name is Dave Pulcinella.
Afterwards, McCray asked a former professional bodybuilder to assist him with his training. This other mentor was Mike Francois, who competed in the IFBB.
Unfortunately, the simple act of entering a bodybuilding competition puts bodybuilders under the microscope. People tend to assume that they are using anabolic steroids and/or other banned substances, whether they are or not. However, McCray's participation in bodybuilding didn't inspire the police to open an investigation on him. Instead, a person who knew McCray snitched on him to law enforcement.
How Did Police Catch McCray?
Police officers checked trash cans at McCray's house after they received the complaint. The cops found evidence of possession and distribution of anabolic steroids in two separate "trash pulls" at the home. During one trash pull, they found documents and syringes which linked McCray to steroid purchase and usage. During the other trash pull, they found packaging for the banned substances. The steroids apparently were ordered from Israel and China. In terms of how many steroids he had in his possession, it seems to be a lot, such as forty vials.
Once the vials went through lab analysis, the police put McCray under arrest. This happened just a couple of days ago (on February the 11th, 2017). He's still in jail today and his future as a professor may hang in the balance. He's worked at the University for almost a decade and he's a masterful musician who is a member of Lincoln's Symphony Orchestra. He also plays with the Colorado Springs Philharmonic.
The University's spokesperson stipulated that the educational facility will take the right action at an appropriate time in the future.
Taking Steroids is Risky
Some bodybuilders feel that they can't win. If they don't use anabolic steroids, they'll lose to bodybuilders that do. If they do take anabolic steroids, they put themselves at risk in so many ways. Just being a bodybuilder makes others suspicious that they use steroids. Also, anyone who sees steroid use or hears about it may call the police and report it.
While bodybuilders are definitely targets due to the steroid issue, many decide to take them anyway. The ethics of all of it are a bit of a grey area. If bodybuilders can't win against other bodybuilders that utilize steroids, they must decide to stay clean and lose forever. With this in mind, it's sometimes difficult to judge those who choose to take steroids, unless you're actually a judge sitting at the bench.