Four women and three men are looking at jail time after they admitted to being guilty on charges of conspiracy to manufacture and sell anabolic steroids and with another charge of money laundering. The seven of them are due to stand trial in the near future at Caernarfon Crown Court after changing their pleas from not guilty to guilty. The pleas were changed just prior to the jury hearing the evidence.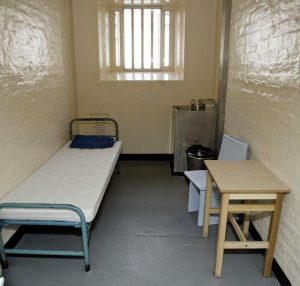 Sentencing has been postponed to a later date as the probation service puts together their reports. All 7 of the defendants are currently released on bail pending further inquiries. Judge H. Rees was quoted as saying "I've directed the preparation of pre sentence reports in relation to each of you. He then followed on with informing the group that there were options being held open, including being taken into custody and that they should be prepared for such an outcome by making arrangements.
The offenses that the seven are charged with relate to offenses committed between May of 2013 to December of 2016. The three men facing criminal action are Mr. B Craig, aged 62, Mr. S Watson, aged 36, and Mr. C J M Sullivan. The women are known to be Ms. M R Jenkins, aged 67, Ms. S L Fletcher, aged 46, Ms. A E Roberts, aged 25, and Ms. H Massey, aged 45.
Craig and Watson both admitted to charges relating to conspiracy to import controlled class C drugs with the intention of avoiding restriction and prohibition regulations. They are known to have imported equipment and raw powders of a steroid nature for the production of anabolic steroids between the 1st of May to the 31st of May of 2013. As anabolic steroids are a controlled Class C drug, unlawful manufacturing or selling of them without a genuine GP prescription is against the law, and these are primarily the reasons as to which the group is being prosecuted for.
Watson, Jenkins, and Sullivan admitted to charges of conspiracy together and with others to convert, conceal, transport, remove and disguise property of a criminal nature, which is known to be quantities of money and property which were purchases using money made from the sale of controlled substances. The use of finances made from the sale of illegal drugs can easily be classified as money laundering, and exchanging money from criminal activities for products goes against UK laws relating to laundering.
Fletcher and Roberts both pleaded guilty to charges relating to conspiracy to supply controlled drugs between the 1st of May 2013 and the 2nd of December 2016. The prosecution offered up no evidence relating to charges which Mr. F R Jones, aged 28 had been charged with. He subsequently received a verdict clearing him of any guilt and was later discharged from the dock. No further prosecution is expected to be brought against Mr. Jones and his involvement has been disregarded from the ongoing investigation.
A further two males, a Mr. A J Dodd, aged 56 and a Mr. D M Jenkins, aged 36 also pleaded guilty to a total of 4 charges, which consisted of conspiracy to import and export class C drugs, the production and supply of steroids, and conspiracy to conceal property of a criminal nature at an earlier hearing. The outcome is yet to be known and will updates will be released in due course. In the meantime, the remaining defendants future lays in the hands of the justice system who do not take the manufacturing, import, and sale of controlled drugs lightly.
Source: https://www.dailypost.co.uk/news/north-wales-news/gang-face-jail-dealing-steroids-14223533