Olympic athletes need to be very careful about what they put into their bodies. There are banned substances which may be performance-enhancing and each athlete is expected to track updates to the banned substance list and stay away from everything on it.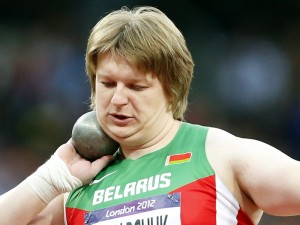 Since Nadzeya Ostapchuk tested positive for two banned substances, which are Nolvadex and Oral Turinabol, she's been stripped of the bronze medal that she earned in 2008, in Beijing, as well as the gold medal that she won during the Olympics in 2012 (they were held in London). Steroids do give athletes an edge and both of the substances that she tested positive for are classified as steroids.
The tests were retroactive. Technological advances mean that stored urine from years ago may be re-tested in order to check for banned substances. This is why she was stripped of her medals long after the fact. Other Olympic athletes were also penalized during the same round of re-testing.
The move against Ostapchuk was made in early January of 2017 and seven other athletes were also disqualified due to their positive tests. When Ostapchuk competed in 2008, she came in fourth. Then, she was moved up to third place when another Belurusian competitor was re-tested and failed the drug test. The other athlete was Natlallia Mikhnevich and her re-test happened in 2016.
Basically, Ostapchuk had a very short reign as a 2008 Olympics champion and bronze medalist. Belarusian athletes are getting a negative reputation due to positive tests for steroids. The re-testing process is hurting the image of the nation's world-class athletes. In particular, a very sensitive new way of testing for oral Turinabol has toppled three different athletes from the country.
Ostapchuk was the gold medal winner in shot-put when she competed at the Olympics in London in 2012. However, testing which happened "in competition" showed that she was positive for Primobolan. When this happened, she lashed out and blamed her former coach. She said that the coach, Anatoly Baduyev, had framed her. However, she couldn't prove her allegations.
Later on, her current coach stepped in and told the Olympic committee that he was the culprit and that he had spiked her coffee with a banned substance without her awareness or approval. The medal was taken away despite the explanation. She was also suspended for twelve months.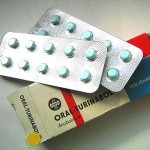 Ostapchuk may feel that she's been picked on a bit. However, when you fail a test, you become someone who is going to be looked at closely. She also failed a steroids test during re-testing for the IAAF World Athlete's Championship, which was held in Finland during 2015. Her title from that competition was taken away.
At this point, the athlete seems to be unofficially retired. She is now thirty-six years of age. She's making headlines for cheating, which surely isn't the athletic legacy that she hoped to have.
Re-testing Is Always Evolving
Hopefully, the new sensitivity and constant improvements to drug re-testing will deter athletes from taking steroids. They do know better. However, the lure of a medal and glory is often enough to make them do the wrong thing.