The NBA just can't win these days, can't it?
After seeing some record attendance levels and record television rating numbers over the past three or four years, the NBA has been hit by a handful of different scandals and the creation of two super teams that have made all but the most diehard fans dropout of watching the NBA except for the Finals.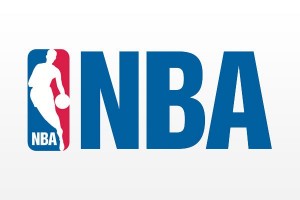 This has heaped quite a bit on Adam Silver's plate.
Commissioner Adam Silver is one of the most beloved sports Commissioner in recent history, and it's easy to see why. This is a man that understands the game better than most, understands the business side of the game as well, and when you take over from someone as universally despised as David Stern it really isn't going to be that tough to come up looking like a rose – even if you yourself are a little bit rough around the edges.
Generally, however, Commissioner Silver has done a fantastic job at avoiding a lot of the flareups that these scandals and superteam issues create in other sports. When compared to the dumpster fire that the NFL has become under the stewardship of Commissioner Roger Goodell (at least from a fan standpoint – they still have the best ratings in the business, and it isn't even close), Adam Silver looks like the hero that we need but not the hero that we deserve.
And then George Karl came along (disgruntled former coach George Karl, of course) with a tell-all book that hints one of the biggest buzzwords the sports media always looks for and stirred the hornets nest once again – he alleges that PED (performance-enhancing drugs) use is rampant in the NBA and the Commissioner is doing NOTHING about it.
"What do you think they are doing in Germany in the off-season?"
In George Karl's brand-new book he gets very honest about what life as an NBA coach is like on a day to day basis, the path that his career enjoyed as one of the most in demand coaches, and he even touches on how things fizzled out at his last gig.
It's generally some pretty interesting stuff, especially for people that are into the NBA.
But the thing that has EVERYONE talking about this new book has nothing to do with the way that George Karl worked with the superstars that wanted him out at all costs but instead everything to do with the rampant performance-enhancing drug use that Karl says occurs in this league.
Coach Karl highlights the fact that NBA players are extending their careers far longer than they ever have in the past, getting older and older but getting into better and better shape all while avoiding major injuries along the way.
He goes on to talk about how superstars like Kobe Bryant (amongst others) frequently fly to Germany in the off-season for highly specialized – and highly secretive – medical procedures, not at all unlike the ones that Lance Armstrong took advantage of to hide performance-enhancing drug use from his testing agencies.
Coach Karl suggests that they aren't flying to Germany to enjoy the sauerkraut (and we tend to agree), but Adam Silver repeats that the NBA has the most stringent drug testing procedures in place already and that they are constantly looking for new ways to improve and innovate in this area.
Only time will tell whether or not professional basketball has the same kind of collapse that professional baseball did because of PED usage.
Source: http://www.usatoday.com/story/sports/nba/2017/01/13/adam-silver-george-karl-ped-nba/96537540/