An IFBB Pro bodybuilder and his brother are due for sentencing after being found guilty of selling anabolic steroids and prescription only medications.
A jury has found the two owners of the Global Compounding Pharmacy LLC situated in West Los Angeles guilty of multiple charges relating to selling anabolic steroids and controlled substances. The charges include; federal drug trafficking, distributing of anabolic steroids, money laundering and tax fraud.
IFBB Pro bodybuilder Berry Kabov and his younger brother Dalibor Kabov owned Global Compounding Pharmacy LLC, but were run by pharmacist Michael Lowe. This legally licensed pharmacy was the front for illegal sales of prescription painkillers and anabolic steroids. Importing massive quantities of controlled substances, prescription only pills were sold to customers illegally.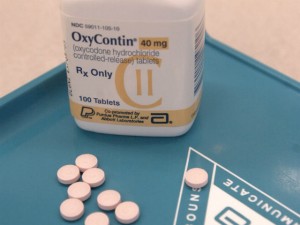 Not only did they sell RX medications illegally inside the United States, they also imported raw hormone steroid powder from Chinese chemical suppliers. Popular oral and injectable steroids were imported using the Unites States Postal Service (USPS). These compounds included: hundreds of grams of testosterone, oxandrolone (Anavar) and nandrolone decanoate (Deca-Durabolin) hormone powder.
However, it wasn't the raw steroid powders from China that spelt the end of the Kabov brothers, it was the prescription narcotic painkillers that put them on the Drug Enforcement Agency's (DEA) radar.
"These individuals engaged in one of the most egregious, fraudulent acts we've seen on the part of a DEA registrant. They completely exploited the system to acquire dangerous and addictive prescription drugs by legal means with the primary intent of selling them on the black market," said DEA Special Agent in Charge Steve Comer."
Using the pharmacy as a front, the brothers purchase huge quantities of RX painkillers: oxycodone (Oxycontin), hydrocodone (Vicodin) and hydromorphone (Dilaudid). These were bought using their "legit" license from pharmaceutical drug wholesalers. Perhaps setting off alarm bells again for law enforcement agencies (LE), the pharmacy was the single largest purchaser of oxycodone in LA buying three times more than the second largest consumer.
The Kabov operation came crashing down when a low-level drug dealer was busted in 2012 in Ohio. He flipped when DEA agents pressured him and stated that Berry Kabov sold him around 3,000 Oxy pills per week. The drug dealer then became a confidential informant (CI) and gathered evidence against the Kabov brothers and for the DEA. Wearing recording devices and tapping telephone communications, DEA investigators heard the Kabov's bragging about their profits. Their time was up.
The California Board of Pharmacy (CBP) then began their investigations into the sales and ordering amounts of Global Compounding Pharmacy. They concluded that it was a front for a major drug distribution operation and suspiciously sold mostly painkillers and anabolic steroids.
But it was about to get worse for the Kabov brothers.
DEA investigators then found that most of the illegal sales were done using cash and paid into various bank accounts. $1.5 million dollars was laundered during their crime according to released court documents. They also under reported tax returns, being dishonest attempting to cheat the Internal Revenue Service (IRS). That meant money-laundering charges were added.
Both brothers were found guilty and await sentencing. Federal guidelines state that they face a maximum incarceration of 315 years. Both will be sentenced on March 29, 2017.
Source: https://www.justice.gov/usao-cdca/pr/owners-west-la-pharmacy-found-guilty-sweeping-scheme-illegally-distribute-prescription