Usain Bolt has lost one of his nine gold medals after performance enhancing drugs (PEDs) were used by his teammate.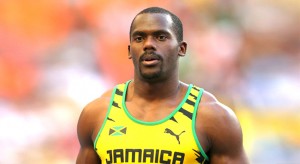 A doping offence by his teammate Nester Carter has meant Usain Bolt has lost his 4x100m relay 2008 Beijing Olympic gold medal. This means he no longer has the 'triple-triple' (100m, 200m, 4x100m relay 3x) any longer.
After doping samples were reanalysed from the Beijing Olympic Games, Nester Carter was found to have used PEDs. As he was part of the team of four 100m runners, he will be stripped of his gold medal and so will his other team members.
The International Olympic Committee (IOC) announced today that they were going to nullify the win, handing the gold medal to Trinidad and Tebago. Tyson Gay, of the United States, dropped the baton in the heats and meant they were disqualified. The U.S. was tipped to finish in the top two countries. Japan will now be promoted to silver and Brazil third.
Competing at the Birds Nest Stadium in Beijing, the 4x100m relay was said to be one of the highlights of the Games. Carter, running the first leg, put Jamaica in the lead with Bolt running third and extending their advantage. But due to Carter testing positive for a banned stimulant performance enhancer – none of it now matters.
The banned substance was Methylhexanamine. This is otherwise known as 1,3-Dimethylamylamine or DMAA and was contained in the popular pre-workout supplement Jack3d and is manufactured from Pelargonium graveolens extract. It gives stimulant like effects and would enhance an athlete's performance. It is not known if Carter intentionally ingested DMAA or used a tainted dietary supplement.
Carter had both his 'A' and 'B' samples tested, both showing a positive reading. Added to other sprint athletes, some wonder how Jamaica is really that good at sprinting.
In 2013, Asafa Powell, Veronica Campbell-Brown and Sherone Simpson all failed drugs tests and served suspensions. Many suspected more were cheating or had not been caught previously. Carter's PED violation has proved them right.
That's not to take anything away or suggest Bolt was or has cheated. He's a genetic rarity, something that's never come around before. And lets be honest, he probably doesn't even need to cheat.
Of the fastest 100m times in history, only Bolt has not tested positive for a banned substance in his career. Tyson Gay (9.69sec), Yohan Blake (9.69sec), Asafa Powell (9.72sec) and Justin Gatlin (9.74sec) – have all failed doping tests and served punishments.
Source: http://www.dailymail.co.uk/sport/sportsnews/article-4156236/Usain-Bolt-Jamaica-stripped-2008-Olympic-gold-medal.html