Two convicted anabolic steroid dealers have avoided jail in Greenville, Tennessee.
Michael Wayne Vanleeuwen and Pamela Sue Little, based in Johnson City, Greenville, both pleaded guilty to one count of intent to distribute a controlled substance (anabolic steroids).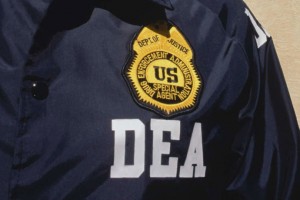 Judge Ronnie Geer at the U.S. District of Tennessee, heard the guilty plea of Vanleeuwen, charged in March 2016, a sentenced him to four months probation with home tagged monitoring and ten days intermittent confinement. No fine was imposed. Little is scheduled for sentencing on April 3, 2017.
Vanleeuwen originally faced 10 years in jail and a fine of $500,000. His guilty plea has meant no jail time.
Vanleeuwen and Little were among a group of 20 others busted for manufacturing and distributing injectable and oral steroids. Raw hormone powder was imported from China then manufactured into finished products ready for bodybuilders and steroid users. The performance-enhancing drugs (PEDs) were underground lab (UGL) quality and said to be under dosed and unsterile.
The three-year operation by law enforcement agencies investigated the illegal $1.5m UGL operation from January 2012 through July 2015.
Investigators found international money transfer services were used to pay for illegal hormone powder from Asia. Testosterone, Trenbolone, Dianabol, Winstrol, Anavar and other popular anabolic steroids were manufactured and distributed via the illegal network, said to be responsible for a number of different UGLs, but headquartered in Johnson City.
The steroid sources were mostly online, utilizing anonymous wire transfer services such as, Western Union, Moneygram and BitCoin. A number of different residential and postal forwarding addresses were used to conceal the illegal operation.
The illegally obtained cash was then laundered through bank accounts. Some of the co-conspirators also face money-laundering charges.
Vanleeuwen admitted being part of the logistical side and was lucky to avoid prison.
Source: http://www.timesnews.net/Law-Enforcement/2017/01/20/Johnson-City-man-sentenced-in-illegal-steroid-case