By Admin – Steroidal.com
The former doctor's federal trail has started and he faces a wealth of incriminating evidence.
Richard Rydze, 66, the disgraced former NFL Pittsburgh Steelers doctor, has begun the defence in his federal trail on Wednesday January 11. He's alleged to have prescribed anabolic steroids, human growth hormone (HGH) and painkillers whilst stealing another doctor's registration documents to falsify other prescriptions.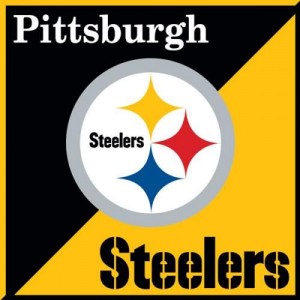 The original indictment was filed in October 2012 and detailed 185 charges. Since then investigators have been gathering evidence against Rydze and his illegal activities. Other charges include obstruction of justice, health care fraud and trafficking anabolic steroids.
Whilst being the team doctor, Rydze was also CEO of HSE Anti-Aging & Wellness Center (HSE) with a co-defendant James Hatzimbes and an expert in medicine at University of Pittsburgh Medical Center (UPMC). It seems he has abused these privileges.
From September 2011 and March 2007 both Rydze and Hatzimbes are said to have supplied not just excess testosterone to bodybuilders, but performance enhancing drugs (PEDs) such as, Winstrol, Anavar and Deca-Durabolin. Therapeutic uses for these oral and injectable steroids dont exist much anymore in the Unites States. These steroids are common among bodybuilders because of their PED effects on muscle growth and increased fat loss.
Unlike Rydze, Hatzimbles has pleaded guilty to the more serious charges against. Under a federal plea agreement, he may testify against his former business partner and friend Rydze.
Although the evidence against Rydze is massive, some complications have arisen. Such as him being the FBI doctor for the Pittsburgh office.
Assistant U.S. Attorney Carol Skutnik of the U.S. Attorney's office in Cleveland ran the investigation and has stated the evidence is overwhelming. Skutnik had confidential informants (CI) wear wires to entrap Rydze. In one instance, a former Pro bodybuilder recorded him 'prescribing ' HGH and steroids to "increase his testosterone" purely for performance enhancement and not under medical grounds. Under U.S law, this is illegal.
Law enforcement officers got wind of Rydze and his supplying of steroids when he purchased $150,000 worth of anabolic steroids and HGH used his bankcard back in 2007. The anabolic oral and injectables were bought from the Signature Compounding Pharmacy in Orlando, Florida. It seems even owning an HRT clinic doesn't stop you from being investigated for buying large sum of steroids from medically approved pharmacies in the USA.
When the media found out about his large PED purchase, the Steelers distanced themselves from him ending his tenure with the team. There has never been an example of Steelers players using PEDs from Rydze. He's also always denied giving the players performance enhancers.
His defence so far is that he did not know what he was doing as he has a Vicodin addiction.
Rydze faces many years in prison and a large fine if convicted.
The federal trial of Rydze continues and is expected to last months. We will update Steroidal.com as the trial progresses.
Source: http://www.post-gazette.com/local/region/2017/01/11/Federal-steroid-trafficking-trial-starts-for-ex-Steelers-doctor/stories/201701110159