By Admin – Steroidal.com
A USPS Customer Service Supervisor has pleaded guilty to importing anabolic steroids into the United States.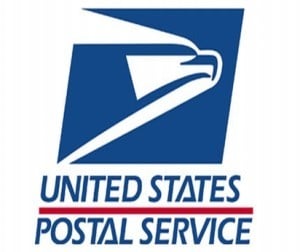 John Psehoyas, a Massachusetts United States Postal Service (USPS) supervisor, has admitted importing many kilograms of anabolic steroids into the United States.
Psehoyas pleaded guilty to one charge of importing a controlled substance (anabolic steroids) on January 4, 2017, after his illegal activities were uncovered after months of investigative work by law enforcement agencies (LE).
In one of the largest busts in Massachusetts history, Psehoyas had agreed to importing a massive quantity of raw anabolic steroid powder from overseas. The criminal charges filed against him state he imported over 60,000 dosage units of performance and image enhancing drugs (PEIDs).
Locating raw hormone powder supplier's online and using internet forums isn't difficult these days, and that's what Psehoyas did. Just over 40kgs was imported from raw hormone sources in China between August 2014 and March 2016. Not only steroid powder, he also imported one kilo of growth hormone realizing hormone (GHRP-6), peptide hormones and selective androgen receptor modulators (SARMs).
Rather than import small quantities, Psehoyas instead took risks and went for larger volumes. Packages from Hong Kong and China included total amounts exceeding 10kgs per pack. Other deliveries from Turkey and Romania included finished products or injectable steroids in vials and blister packs containing steroid pills.
To help evade law enforcement officials, Psehoyas used fake names when reciveing overseas steroid shipments. Using "John Smith" he hoped to throw postal inspectors, but this unfortunately for him failed.
Investigators first got wind of Psehoyas and his illegal importation network in 2014, when United Sates Customs and Border patrol (CBP) intercepted a raw hormone steroid package from China addressed to his employee USPS Lynnfield Post Office using his real name.
Attempting to throw investigators, he then setup mailing addresses using his work experience as a postal supervisor in various Massachusetts districts. But that didn't work either. The CBP were onto him.
An internal team in CBP named the USPS Office of Inspector General (OIG) then began to monitor Psehoyas and his use of the USPS resources. As suspected, he was using USPS tracking tools to locate inbound packs from China, Poland, Romania and Turkey.
Using this information, the OIG then intercepted and seized his illegal packages. This combined with his international money transfer service history (Western Union) meant Psehoyas and his importation activities were over.
Psehoyas faces 15 years in jail and a $500,000 fine, although a reduced sentence is likely considering his cooperation and guilty plea.
Source: https://www.justice.gov/usao-ma/pr/us-postal-service-worker-pleads-guilty-importing-controlled-substance