According to reports, the owner and operator of a Domestic Underground Laboratory (UGL) responsible for supplying Joint Base Lewis McCord has admitted to selling and distributing steroids to US Army and other military members throughout the joint base in court documents that were filed in May 2017.
Greg Cravatta, the owner and operator of this domestic underground laboratory, reportedly imported raw steroid powders and then used those raw materials to manufacture both injectable steroids and oral steroids in an underground laboratory located in Illinois. He didn't sell the steroids locally but instead chose to take advantage of the internet to create a "dark Web" website that allowed him to send his manufactured steroids to thousands of customers all over the country.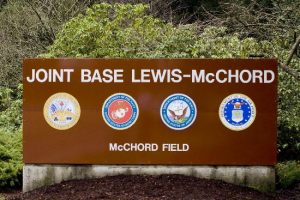 Unfortunately for him, one of those early customers happen to be a soldier in the US Army – who connected to other soldiers in the U.S. Army to purchase steroids from Cravatta as well – and once that started to happen the military began investigating the supply chain and brought the full weight of justice down upon him.
According to the same court documents mentioned above, the soldier at the joint military base proposed a deal that would work out for the soldier as well as Cravatta. The soldier would go around to different members of his unit and the base, collect as many orders and payments as possible from his soldiers, and then forward the money and the orders onto Cravatta.
From there, Cravatta would send bulk shipments of the steroids back to the soldier to allow for redistribution to everyone that ordered – all at a relative discount compared to what the soldiers would pay to purchase the steroids all on their own.
For quite a while this arrangement worked out very well for everyone involved. Cravatta had been manufacturing and providing steroids to customers all over the country for five years, and offering to sell his steroids and bulk quantities really helped to streamline his operation while at the same time providing for a consistent and sizable income bump that he wouldn't have had otherwise.
On the flipside, the soldiers stationed at this joint military base didn't have to worry about dealing with local black-market vendors and all of the headache and potential hassle that this could bring down on their shoulders, especially if they were purchasing illegal and illicit drugs around the base.
On March 31, 2015, however, this little performance-enhancing drug party had the brakes slammed down pretty abruptly.
Postal investigators at the joint military base discovered packages that just didn't seem like they were on the up and up, and with the help of the USPS they began to intercept other packages until they found shipments of 13,000 steroid pills sent to the military base in a single month long block of time.
And while investigators were able to pretty quickly figure out exactly which of the soldiers was receiving these packages (after all, they were listed to be delivered to that soldier in particular) and the military found it rather effortless to track this soldier down, it was a bit of a challenge to find Cravatta and his underground laboratory.
The soldier involved in the transactions eventually cracked under pressure and agreed to turn witness, sensually acting as a mole to rat out the supplier in exchange for a lighter sentence. The sting was established rather quickly and over a two block month of time the military and postal investigators were able to uncover plenty of research about the operation that led them directly to Cravatta.
Cravatta currently faces up to 10 years in prison and a potential fine up to $500,000 and will appear in the US District Court in Tacoma, Washington on May 26 for sentencing.