According to information being released by the World Anti-Doping Agency (WADA), a US laboratory operating out of the University of California at Los Angeles has been temporarily suspended for three months for the mishandling of the analyzation of specific banned substances that may have led to a number of athletes skating on punishments simply because the tests didn't follow established protocols.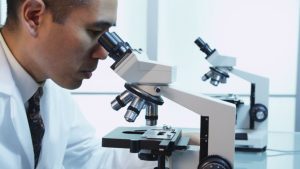 The lab, one of the most important and technologically advanced in the entire network of the WADA, has always been a big part of international performance-enhancing drug (PED) testing protocols. During this three-month suspension the organization will continue to process tests through this laboratory, but instead of accepting all of these findings as is they are going to send the tests and the materials out to a second party to get them independently verified during the 90 day suspension period.
The United States Olympic Committee (IOC), a partner agency that works closely with the WADA to make sure that athletes across the global competitive community are competing against one another with a truly level playing field, has agreed with this suspension and has committed considerable resources to make sure that UCLA is able to bounce back from this suspension and improve their testing protocols moving forward.
The suspension does come at a rather awkward time, however, as Los Angeles is competing aggressively against Paris in an effort to host the Summer Olympics in 2024 – with UCLA and the UCLA laboratory under suspension selected as the site for the Olympic village and all of the testing that would be conducted by the WADA and the IOC during these Olympic events.
It's impossible to know to what extent politics is playing a role in this suspension behind the scenes, though it is interesting to see that the UCLA laboratory hasn't been kicked from the program completely and hasn't even officially been relieved of its testing duties, either. This seems on one hand to be a bit of a slap on the wrist kind of punishment but at the same time could also be viewed as a political move by those that want the Summer games in Paris rather than Los Angeles, all done in an effort to hurt the credibility of LA going forward.
Time will tell, but as of right now the WADA, the IOC, and the US Olympic Committee are all working together to make sure that the testing for the world's best athletes is legitimate and consistent.