A popular UGL, which is short for underground laboratory that domestically produced, manufactured and transported anabolic steroids via sites on the internet has had three of the operators indicted. On the 17th of April 2018 a grand jury in New York had the three individuals indicted for their part of a steroid distribution site and on the 9th of May 2018, they were arraigned at the Supreme Court. Two of the individuals involved are Texas natives, Callaway Crain and Mark Sanchez. The two Texans are known to have been the leaders of the operation known as next day gear. Both Crain and Sanchez where are indicted on various counts, which included money laundering, conspiracy and the sale of controlled substances. Crain was also charged with criminal tax fraud. The third individual involved is mr. Scott Moore whose responsibilities involved collecting customer payments on behalf of next day gear.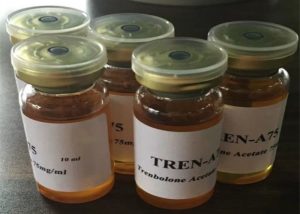 Callaway Crain and Mark Sanchez had been operating a business online known as Next Day Gear which sold and offered anabolic steroids, prescription medications and other controlled substances for sale. Many of the prescription medications sold are typically used to prevent the negative effects that anabolic steroids can have on the individual. These included medications such as Viagra and Xanax. Mark Sanchez is believed to have maintained a discreet UGL at his residential property. It was to hear that many of the chemicals and steroid powders were imported to from China. Once they had arrived, the raw steroid powders Worthen converted into finished products that included both oral and injectable steroids. They company allegedly made more than 2.87 million dollars from selling and distributing ancillary drugs and anabolic steroids from as far back as 2013. Throughout this time, it is estimated that more than 10,000 individual packages were shipped out to customers.
They company is believed to have used just one USPS account for shipping all of the ten thousand packages, which resulted in postage exceeding $32,000. This proved to be extremely beneficial for prosecutors and provided them with plenty of incriminating evidence to use during the trial. USPS provided records to the investigators which allowed them to obtain the names and addresses of all of the customers of next day gear. While looking through the information, it was alleged that some of the customers of the company were NFL and NCAA football players. Many products were sold to police officers, fitness trainers, college football players, overseas Armed Forces members, doctors, drug dealers, high school athletic coaches, lawyers and an NFL football player. It is clear to see from the types of customers who frequented next day gear that the demand for anabolic steroids and prescription medications stretches across a broad selection of society.
While the two Texans were the ringleaders of the company, a third individual was also involved. Scott Moore what's involved with next day gear and worked by collecting money. He was given the responsibility of collecting payments from customers made by Western Union and done so on behalf of the company, next day gear. He was ultimately charged with money laundering and conspiracy for his part in the illegal steroid operation. While he may not have been involved in the manufacturing or shipping of the products to customers, his involvement enabled money to be collected on behalf of the company and resulted in money being gained by illegal means. The best of next day gear occurred just several months after the owner of Hulk body labs provided authorities with in-depth information regarding his interactions with next day gear.
Source: Jacobs, S. (May 7, 2018). EXCLUSIVE: NFL player, high school coach cited as buyers from $3M online drug ring. Retrieved from nydailynews.com/new-york/nyc-crime/nfl-player-high-school-coach-cited-buyers-3m-drug-ring-article-1.3975190