Sixteen people who were discovered to be working for a UK domestic UGL that produced anabolic steroids have been sentenced to prison. The underground laboratory, which was unnamed was located in Wales and the 16 individuals received varying lengths of prison time ranging from suspended sentences of nine months up to six years imprisonment. Judge Huw Rees had little compassion for those involved in the multimillion-pound enterprise that has been in operation for at least 2 years.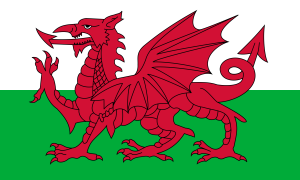 The judge even threw the book at the mother of one of the ringleaders of the UGL and sentenced the elderly woman to 20 months imprisonment regardless of the fact that she had no direct involvement. The underground lab was run by David Jenkins, a 37 year old who was sentenced to 6 years imprisonment. David Jenkins had been using his mother's property as a secret location for running the illegal laboratory. 68 year old Maureen Jenkins was not involved in the operation in any way and had never committed a crime throughout her life, but the judge concluded that the elderly woman who was in poor health must have known what was happening.
The judge stated to Maureen that she was 68 years old and not in good health and should not have allowed herself to get involved because of her son, Mr. David Jenkins, and that she clearly must have known what was going on. Maureen and David Jenkins were not the only family members to both be given prison time. While with the Jenkins it was because of the son that the mother ended up getting involved, in the case of the Dodd family, it was a reverse situation and it was the father who ultimately ended up encouraging the son to get involved in the enterprise.
23 year old Macaulay Dodd found himself being drawn into the steroid operation by his 51 year old father, Andrew Dodd. Both Macaulay and Andrew received 5 year prison sentences for their deep involvement in the steroid business. The underground laboratory located in Wales is known to have imported a minimum of at least 2.65 million USD worth (£2 million) of anabolic steroid powder in its raw form. These powders were supplied from companies based in Hong Kong and China. Deceptive measures were used to import the raw powders into the country by disguising them as food products so that Customs officials would be unable to detect them. However, this was not always the case and several packages were intercepted by customs agents.
As far back as 3 years ago, three different packages on their way to addresses in Ruthin, Flint and Deeside were confiscated. It is because of these steroid package confiscations that the police in North Wales began to investigate the situation surrounding steroid trafficking in the area. It was given the codename of operation fasti and resulted in search warrants being executed at various properties throughout the country. The investigation also moved into other areas of the United Kingdom including West Yorkshire, Bedfordshire, London and Oxford.
Other individuals who were involved in the illegal UGL and steroid ring include Brian Craig, Helen Massey, Samantha Fletcher, Annie Roberts, Colin Mark Sullivan, Craig Anholm, and Scott Watson. A further two individuals are awaiting sentencing which is to be held at a later date. While the UGL may have been able to operate for at least the past two years on a large scale, the sentencing had it down to those involved serves to put off any others who are considering setting up illegal steroid trafficking businesses within the country.
E, Roberts. May 25, 2018. Steroid gang banged up for MORE THAN 45 YEARS between them. Retrieved from: https://www.dailypost.co.uk/news/north-wales-news/steroid-gang-banged-up-more-14706956