According to information coming out of the United Kingdom, both Chris Young and Tracy Robinson are going to be headed to prison for nine years and three years, respectively.
Co-owners of the Wildcat Research Laboratories in the United Kingdom, both of these individuals have been sentenced to prison after being convicted of producing illegal anabolic steroids, trafficking steroids and illicit substances, and money laundering over international borders.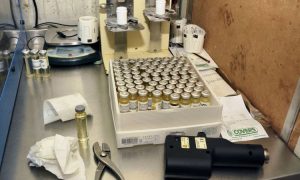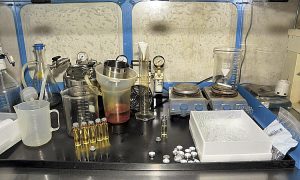 They both are also headed to prison for punishments stemming from defrauding the United Kingdom government and its taxpayers over 10 years worth of business operations while they were cleaning to be unemployed – and collecting unemployment benefits from the UK government right along.
Young and Robinson were able to build up assets that came close to $1.36 million from the sale of their illegal steroids over that same 10 year block of time while they were running the Wildcat Research Laboratory. They both controlled a significant amount of assets from this operation, to, including a six bedroom home in the United Kingdom. Young and Robinson also spent a large chunk of their money on international travel, property around the world, and expensive automobiles.
According to income reports filed with the United Kingdom government, Young and Robinson had absolutely no other job aside from running Wildcat Research Laboratories. They were "officially" considered to be unemployed with absolutely zero source of legitimate income – which isn't exactly the case, as has been proven out in court.
Incredibly, both of these individuals must not have been satisfied with their skyhigh income produced from these illicit means. They applied for government assistance and collected a number of different unemployment benefits for the entirety of the decade that they ran the Wildcat Research Laboratories operation.
This unbelievable greed was what led to the judge in the United Kingdom decided to hand down such a stiff penalty, recognizing the these individuals weren't just breaking the law but were doing so willfully and with absolutely zero remorse whatsoever.
Judge William Ashworth was so taken aback by this behavior that in his sentencing files he made it quite clear that it was the fact that these individuals took advantage of the UK government and unemployment benefits while making so much money from selling drugs that pushed him to levy such a significant jail time sentence.
Wildcat Research Laboratories was raided in May 2017 after the Sussex Police Department received a number of anonymous reports stemming from "antisocial behavior" across a six-month block of time leading up to the initial bust.
Police investigators and officers discovered a secret steroid production laboratory hidden beneath a metal portable cabin on the site. When they began to explore this underground laboratory (a literal underground laboratory) they discovered 14 liters of anabolic steroids, almost 220,000 individual steroid tablets, well over 200,000 tablets of other bodybuilding drugs and chemicals, as well as dozens and dozens of kilograms worth of steroid powder that had been imported from China.
A number of other pieces of equipment used in the production and distribution of illicit drugs and steroids were found in this laboratory as well. These pieces of equipment included tablet manufacturing machines, packaging and labeling system, and a whole host of other drug paraphernalia. The drugs themselves seized were worth an estimated £340,000.
For 10 years, these individuals were not only distributing illegal drugs and anabolic steroids throughout the United Kingdom (as well as internationally) but they were also taking advantage of government assistance programs established to help those that were unemployed and down on their luck.
Many feel that the almost decade long jail sentences they received weren't enough.
Source: https://sussex.police.uk/news/two-sentenced-after-illegal-steroids-lab-discovered-in-aldingbourne-portacabin/