After a multi-year investigation into an underground laboratory producing counterfeit anabolic steroids in the United States came to a close, numerous arrests and convictions were handed out – and Brian Petzke is the latest to have been sentenced as part of this major cleanup operation.
According to federal prosecutors, Petzke played a significant role in the underground laboratory at Onyx Pharmaceuticals that was responsible for selling counterfeit anabolic steroids under false labels. Petzke was found to have been working underneath the kingpin of the operation, a Mr. Tyler Baumann, a man going by the name of "Muscle Head 320" online as well as working for another higher up at the underground named Philip Goodwin.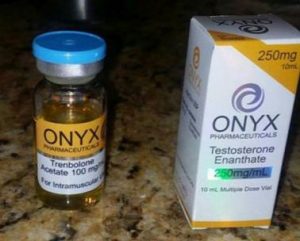 Both Baumann and Goodwin have been convicted of their crimes as well, sending both of them to federal prison for quite a while. Each of them also have a significant amount of penalties that they will have to pay as part of their drug trafficking punishment.
As for Mr. Petzke, however, he is getting off light compared to some of the other convictions that have come out of this case.
According to federal prosecutors, as well as US District Judge Nathaniel Gorton (the man that passed down the sentence for Mr. Petzke), Petzke was the "money man" as well as a general "gopher" for the underground laboratory at Onyx Pharmaceuticals.
Petzke had a number of different responsibilities as part of this operation, responsibilities that ranged from receiving customer payments processed through Western Union and other sources as well as taking ownership of and receiving international packages that contain the raw anabolic steroid substances that would be turned into counterfeit "boutique" drugs and then later sold at a high markup.
After proving his loyalty to the operation, Petzke was given bigger responsibilities as the underground laboratory group and group. Eventually, he was given his own steady supply of the steroids to package and distribute himself – always on orders of Baumann who would send the details for the customer information and shipment data via text message.
Petzke ended up being the physical individual that brought these steroid shipments to the United States Postal Service locations, as well as the individual that physically bought and paid for shipping to send these controlled and illegal substances all over the US.
After receiving tracking information and confirmation details that these shipments had been sent out, Petzke would send that data to Baumann and receive payment in return.
It was these text messages back and forth that made the investigation of the Onyx Pharmaceuticals underground laboratory such a simple and straightforward case for the DEA, the DOJ, and the federal court system.
Because of his extensive activity as part of this illicit drug ring, many believed that Petzke was going to receive a stiff penalty and spend a considerable amount of time behind bars in the federal prisons system. However, the judge decided that Petzke was simply "carrying out orders" from others above him in the drug ring and decided to give Petzke a comparatively light sentence – especially when you stack his punishment up against the punishment of others involved in the case.
Petzke was facing a minimum of five years in prison, but that was later changed to a maximum of five years in federal prison after he made his plea arrangement. The judge decided that 24 months in federal prison would be plenty enough to punish Petzke, whereas both Mr. Baumann and Mr. Goodwin received 10 years in prison for their crimes of running an illegal anabolic steroid operation on US soil.
Petzke will receive time served as part of his arrangement, and should be released from prison sometime in 2019.
Source: https://www.fda.gov/ICECI/CriminalInvestigations/ucm611595.htm