A gym manager from Iowa has been found to allegedly be behind a large-scale steroid distribution network that spanned across the continental United States. Stan Szeto, 39, of Iowa City (Bigbadasian – online handle), was indicted by a federal grand jury for his place being behind the steroid distribution network, trafficking several different kinds of anabolic steroids across the mainland United States.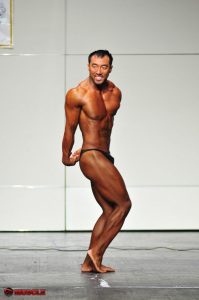 He was originally indicted on one count of "conspiracy to distribute anabolic steroids" back on July 26th 2016, with large leaps of progress being made in the investigation since this date.
Mr Szeto stands accused of conspiring alongside to other individuals (and now co-defendants) Jeff Lackas and Daniel Cruz-Bonilla. The accusation is that they were important these anabolic steroids from a supplier located in China, before selling the drugs online to customers for the purpose of building muscle. The business had been in operation since 2011 before the indictment and at this point both Jeff Lackas and Daniel Cruz-Bonilla have confessed to the crime with a guilty plea, both are currently awaiting sentencing.
In August 2016 Mr Szeto was arrested by the DEA (Drug Enforcement Administration) special agents in cooperation with Iowa city police after a warrant was issued for his arrest. During the search of his home and the gym at which he worked (319 Elite Fitness Gym) several dozen bottles of oral steroids and injectable vials were found on the premises, along with $2,680 in cash.
The steroid business was in operation from as early as July 2011 and continued till March 2015 at the very least. Considering the length of time that this business was in operation, the amount of cash and steroids seized by law enforcement is extremely small, as Szeto and his counterparts should have had much more in the way of supply and cash on hand considering that both the DEA and the police called the operation "large scale" despite having filled orders from the fairly small number of 200 customers.
Although these 200 customers are quite small in number, there is more than enough evidence in the hands of law enforcement to essentially ensure a guilty verdict, and certainly enough evidence to pursue the charges of conspiracy and drug trafficking.
The specific details of the investigation as a whole have not yet been made public record, including what events led to the steroid bust in the end, though this is likely to change in the future after court proceedings have taken place. It has been theorized that the police placed a greater level of scrutiny on Mr Szeto after he was arrested on felony assault charges the year before in April 2015.
During this time, the bodybuilder was working as a bouncer at The Union Bar in Iowa City, whereby he threw a patron to the ground after he refused to get down from a table while intoxicated. The individual landed head first onto the floor and was knocked unconscious, later being diagnosed in hospital with a fractured skull. Even Mr Szeto himself stated that he may have hit his head due to the incident, with the man stating that he still suffers from headaches and vision problems from the incident.
This incident likely lead to police scrutiny of Mr Szeto's affairs, which in turn, could have easily lead to the investigation that lead to the arrest of him and his co-conspirators.
Szeto has been named multiple times as a scammer on ProfessionalMuscle.com. Many members have come forward that he took them for thousands of dollars via Western Union and other international money sending services and not delivering products.
Mr Szeto is expected to plead guilty to conspiracy to distribute anabolic steroids in his trial next week, while he is still awaiting a trial date in the aforementioned assault case.
With the current climate regarding drug related offences it is likely Mr Szeto will face prison time.
Source: http://www.kcrg.com/content/news/Feds-Iowa-gym-owner-was-part-of-large-scale-steroid-network-415803613.html