By Admin – Steroidal.com
UFG fighter Jon Jones failed a drugs test leading to his removal at UFC 200, the two substances he allegedly used have now been named.
The Nevada State Athletic Commission (NSAC) have now named the two banned substances Jon Jones used leading to UFC 200. These are estrogen blockers – hydroxy-clomiphene (a Clomid metabolite) and Letrozole, the aromatase inhibitor often used by bodybuilders.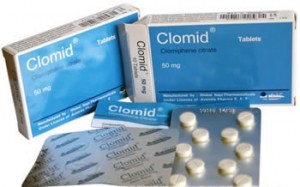 Clomid is a selective estrogen-receptor modulator (SERM) and is used by steroid users after taking anabolic steroids in a post cycle therapy (PCT) protocol. This is a small drug pogram used to boost natural testosterone levels after they have been suppressed by androgen usage.
Letrozole (Femera) is an anti-cancer drug, which lowers levels of estrogen. This drug is an aromatase inhibitor (AI) and blocks the conversion of testosterone to estrogen.
Both drugs are not performance enhancing drugs, as they don't boost strength, power, stamina or muscle growth, but do boost testosterone in hypogondal males. They are, however, on the USADA and World Anti-Doping Agency banned lists. Their usage would indicate steroids were used prior, or the correction of low testosterone levels.
The June 16 out-of-competition test came back positive on July 9, three days before the scheduled UFC 200 event at the new T-Mobile Arena in Las Vegas. Jones (22-1 MMA, 16-1 UFC) was immediately removed from the contest leaving fight fans furious his title fight with Cormier (17-1 MMA, 5-1 UFC) was now cancelled.
Jones professed his innocence at a late-minute press conference, but the UFC removed him from the main event, following the United States Anti-Doping Agency (USADA) drug violation.
Many hoped his 'B' sample would come back negative, but this sample matched the 'A' sample, confirming the presence of banned performance-enhancing drugs (PEDs).
Understandably, Dana White, UFC President, has been annoyed and vented his fury at the situation: "Listen, I'm not the biggest Jon Jones fan right now, but I truly believe that he did take a supplement that had (banned) stuff in it, and it wasn't intentional," he said. "I truly believe that."
That goes against what one of Jones's sponsors said recently. The vice president of GAT Nutrition, said: "Nothing Jon is using from GAT Nutrition contains anything that is banned. We do extensive third-party testing and we know he has been tested (with no positives for performance-enhancing drugs) several times. Everything has come up clear. We have no idea what has changed in what he has taken over the last month. We don't live with Jon, and don't even know what the banned substance is."
NSAC attorney Caroline Bateman said recently that Jon Jones's suspension would be extended with a hearing date set for September or October. Interestingly, Jones has employed anti-doping attorney Howard Jacobs, who's previously defended MMA fighters Sean Sherk and Tim Means. Jacobs helped UFC fighter Means during his ultimately successful appeal to USADA and had his suspension reduced from two years to six months by proving he used tainted dietary supplements.
Jones, who turns 29 today, has never tested positive for anabolic steroids or PEDs in the past, but has had run ins with USADA with marijuana and cocaine.
Source: http://www.espn.co.uk/mma/story/_/id/17099953/jon-jones-tested-positive-clomiphene-letrozole-according-nevada-state-athletic-commission