The news out of New Zealand is that a well-respected professional cyclist and coach has tested positive for Clenbuterol, a performance-enhancing drug, and has been suspended for at least eight years.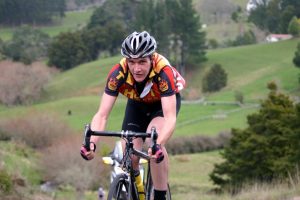 A rather stiff penalty for sure (most people do not land any year suspension right out of the gate), the reason that Karl Murray received a suspension this law is because he had already received anti-doping rule violations in 2013. This classifies Murray as a "repeat offender", and that's why the authorities came down so hard on him.
The agent responsible for leading the Drug Free Sports New Zealand organization, chief executive officer Nick Patterson, described the history of Murray breaking performance-enhancing drug rules time and time again as "appalling". The organization even went so far as to seek a lifetime ban from the sport for Murray, though this lifetime suspension was overturned when Murray (obviously) appealed the suspension.
Patterson expressed a considerable amount of disappointment when this lifetime suspension was overturned, determining the eight year suspension of Murray to be "getting off light".
Patterson went on to say "The rules exist to protect honest athletes, and Mr. Murray has an appalling track record that speaks for itself". He continued, "This eight year suspension for multiple violations (since 2013) casts a significant shadow over thousands of clean cyclists in New Zealand who compete well within the rules of the sport".
Murray was assessed with his first violation of the ADRV rules back in October 2013. At this point in time, he tested positive for trace elements of anabolic steroids in two different samples collected at the conclusion of the Tour of New Caledonia.
Murray continues to contest that he had never knowingly ingested ANY performance-enhancing drugs that had been prohibited from the sport of cycling, instead blaming the positive tests on his usage of over-the-counter fat loss supplements produced by Muscle Tech.
He also went on to claim that the Muscle Tech company "spiked" his product with testosterone as well as two different esters of testosterone, and failed to disclose this information on the ingredients – thereby leading to his positive of test trace elements.
Two years later, in January 2015, the Oceana Regional Anti-Doping Organization suspended Murray for two years after testing positive for both testosterone and nandrolone steroids. The governing body of cycling decided to apply the suspension retroactively, which allowed his ineligibility to compete in the sport to end in April 2015.
Later on, representatives of the DFS NZ learned that Murray continued to coach athletes while he was suspended – in clear violation of the terms of his suspension that had been handed down. He coached two different athletes at the same time.
According to the DFS NZ, when an athlete is suspended from competition he isn't just disallowed to compete in the sport itself as an athlete, but isn't able to coach other athletes, either. This caused Murray to go on the offensive, arguing during arbitration in 2017 that he hadn't violated the terms of this suspension agreement.
During the appeal process before the Court of Arbitration for Sport in Switzerland, Murray also tested positive for clenbuterol at the conclusion of the Tour of Northland in March 2017. He again denied knowingly using these performance-enhancing drugs, and this is when the DFS NZ decided to push forward with a lifetime ban against this repeat offender who had tested positive while appealing his previous suspension.
As highlighted above, the lifetime suspension was overturned when the New Zealand Sports Tribunal determined that his involvement as a coach did not constitute a separate violation of the performance-enhancing drug terms he had agreed to as an athlete.
The eight-year period of ineligibility was then determined to be his suspension, and he will not be able to compete or coach until May 2025.
Source: https://www.stuff.co.nz/sport/other-sports/103767522/new-zealand-cyclist-karl-murray-banned-for-eight-years-for-second-drug-violation