A male resident of Shrewsbury, MA, USA, entered a guilty plea in August of 2017 for his role in a counterfeit steroids conspiracy. He entered the plea in a Boston federal court. The conspiracy involved trafficking steroids, such as counterfeit versions of Trenbolone and Testosterone, to weightlifters. U.S. Attorney, William D. Weinreb, laid the charges via his office. He's the Acting U.S. Attorney and his office charged the defendant, Tyler Bauman, who is thirty-two years of age, with a range of conspiracy charges and other charges.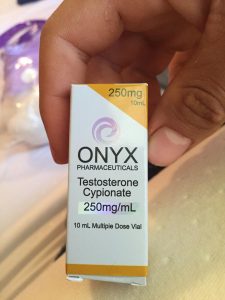 Charges were: conspiracy to launder money, conspiracy to traffic in counterfeit drugs, possession with intent to distribute controlled substances (these were steroids) and trafficking in drugs of the counterfeit type. The sentencing of the defendant is scheduled for the 29th of November, 2017. This sentencing date was announced by Judge Douglas P. Woodcock, who is a U.S. District Court Senior Judge.
Charges Were Laid in April of 2017
During April of 2017, Bauman and five other defendants were arrested on a host of charges related to producing and/or selling counterfeit steroids. The office of the U.S. Attorney reported that crimes were committed during a period which began in May of 2016 and ended in April of 2017. During this time frame, the group of defendants produced steroid products crafted from raw materials which were accessed overseas. They marketed these products as "Onyx" steroids and used Onyx labels which were purchased from an overseas printer. Onyx is now owned in full by Amgen Incorporated and it was a worldwide biopharma firm which didn't make steroids at that time and doesn't make them now.
Bauman Promoted His Products Under an Alias
The office of the U.S. Attorney also stated that Tyler Bauman promoted what he and his co-defendants made and sold via social media platforms. He used an alias, "musclehead320" and other versions of that moniker. Under his moniker, he claimed to be an athlete who was sponsored by the Onyx biopharma company. He also refuted allegations that he had direct involvement with manufacturing or selling Onyx products. However, as he did this, he was promoting injection steroids from "Onyx" via his other social media profiles, including his Instagram profile.
He used the handles, "onyxpharma" and "onyx_roid" on Instagram. He used his social media accounts to connect with customers and supply them with information which allowed them to place orders, receive orders and access customer service.
Bauman Asked Conspirators to Use USPS
The office of the U.S. Attorney also suggested that Tyler Baumann told his co-conspirators to ship out the products to clients via the United States Postal Service (USPS). Customers paid for what they bought by using MoneyGram and Western Union, or other types of wire transfer services. Baumann asked his co-conspirators to collect payments at a range of remitter locations, with fake ID, in order to avoid arousing suspicion.
Steroids and raw materials were bought by Bauman from overseas suppliers. He also ordered the fake Onyx label and packaging from suppliers which were based overseas. His products were sold with the trademarks of the real Onyx company.
Money laundering was also a facet of the case. Bauman was alleged by the U.S. Attorney's Office to have laundered profits from the sale of steroids via a company called Wicked Tan LLC. This is a tanning salon located in Beverly. It was owned by Bauman and a co-conspirator for the express purpose of money laundering.
This case appears to be a solid one, so we'll all have to wait and see how much time in prison Baumann and his co-conspirators will receive for their conspiracy-related crimes.