The new Director General of the Russian Anti-Doping Agency (RUSADA) has been announced and his name is Yury Ganus. WADA created a report, "Roadmap to Compliance", which stipulated that RUSADA's Supervisory Board would need to hire a new chief in order to move forward after the huge doping scandal which linked RUSADA's lab (as well as the Russian State) with a program of covering up doping of Russian athletes in many different Olympic and Paralympic sports. This scandal is the subject of a popular documentary called Icarus.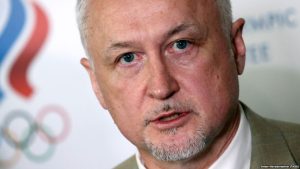 The new director had to be selected based on a recruitment and hiring process which was external, transparent and objective. The recruitment and application process was supervised by RUSADA and WADA.
According to the president of ROC (Russian Olympic Committee), whose name is Alexander Zhukov, a meeting of founding members of RUSADA, along with members of the Russian Paralympic Committee and the Russian Olympic Committee, has now finished. During this session, the key agenda item was the election of the new RUSADA chief. As well, Zhukov remarked that the Supervisory Board for RUSADA suggested bringing Yury Ganus on board as executive director. There were seven hundred candidates, so there was plenty of competition. Before the new candidate was formally hired, he had to gain approval from RPC, the founding parties of RUSADA and ROC.
Ganus is fifty-three years of age and his background is business. He's part of the Board of Directors at the Sevmash ship yard, which is known for producing submarines of the nuclear variety.
Ganus' key initiative will be to get RUSADA off of a blacklist which is international. For two years, RUSADA has been suspended by WADA due to evidence of a state-sponsored doping program. The doping scandal shocked the world and it triggered a ban, whereby no Russian track and field competitors were permitted to compete at the Olympics in Rio. The nation's athletes are currently banned from the World Championships, which are slated to take place in London, England later this month. RUSADA's has "non-compliant" status with WADA and this is something which undoubtedly needs to change. If it doesn't, Russian athletes will continue to miss important competitions while they are at their peak.
According to the official RUSADA website, Ganus was approved by the three governing agencies, after being voted in via a vote featuring the Paralympic and Olympic committees in Russia.
Ganus feels that making certain that Russian athletes are able to compete in international competitions is an important part of his job. He wants to make this a reality as soon as he can. His mandate is also to inspire more trust in RUSADA worldwide. Ganus wants to work with WADA in a more integrated manner.
The Deputy Prime Minister, Vitaly Mutko, applauded the new appointment as a good step towards getting RUSADA reinstated by WADA.
Years ago, an independent commission of WADA created a report on RUSADA's activities and the report, which followed an investigation, was a scathing indictment of RUSADA and the Sports Ministry of Russia. The Independent Commission believes that the state assisted the RUSADA lab with covering up positive test results of Russian athletes, and that the Sports Ministry also sponsored a system of doping elite athletes. WADA has offered RUSADA the opportunity to plan testing for banned substances, while being supervised by the Anti-Doping Agency in the UK and experts from various countries.
Until the appointment of this new director, there has been an impasse between RUSADA, the Sports Ministry of Russia and WADA. Perhaps this new hire will help to move all three governing bodies together in the same direction.