Sergei Portugalov has ben banned for life by the Court of Arbitration for Sport (CAS). The CAS chose to ban the Russian doctor in life of allegations that he masterminded a state-sponsored doping initiative in Russia's track and field athletes. Athletic doping and drug use is not a crime the CAS takes lightly, as it has proven with Portugalov's "lifetime period" of ineligibility. This ban came after Portugalov was accused and found guilty of supplying athletes with banned and illegal substances. This came as a surprise to many as Portugalov acted as the head for the Russian Athletics Federation's medical commission for many years. Portugalov's list of sins include the possession of illegal substances, as well as administering and trafficking prohibited substances.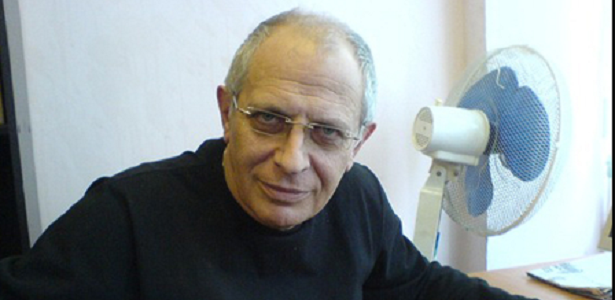 Uncovering the Truth
Portugalov was first found to be involved in illegal doping among athletes in 2015. In a report during that year, the WADA, or the World Anti-Doping Agency, suggested that Portugalov be barred from any state sports in light of his uncovered involvement in illegal activities involving athletes. This report showed hat Portugalov was apart of a conspiracy to cover up the positive drug tests of athletes. In this scheme, Portugalov would profit from the winnings of the doping athletes. What the World Anti-Doping Agency soon uncovered would be the main fodder for his lifetime ban from all sports.
At that time, Portugalov was discovered to be administering the doping programs and was even recorded to be injecting athletes with steroids by his own hand.
Due to all of the illegal actions taken by Portugalov and other Russian athletes, the International Association of Athletics Federations recommended that Russian track and field athletes should avoid not compete in the international stage until November. This will bar several athletes from participating in the World Championships in August. However, following this ruling, the IAAF notably cleared three Russian athletes, Anzhelika Sidorova, Aleksei Sokirskii, and Kristina Sivkova, to compete under a neutral flag instead of their home country's. This will ensure that eligible athletes are not punished for the wrongdoings of others.
Preventing Doping Amongst Athletes
Pavel Kolobkov, the Russian Sports Minister, has made it clear the the RUSADA, or the Russian Anti-Doping Agency, will regain its provisional compliance with the World Anti-Doping Agency. In his speech at the WADA Symposium, Kolobkov stated that he aims to have RUSADA fully reinstated. He will work to get provisional compliance in May and November 2017, hoping to make full reinstatement in the near future.
Kolobkov mentioned that a majority of the criteria for compliance has already ben met and they are working towards getting the rest completed. In an attempt to counteract the effects of the doping scandal, Kolobkov stated that the RUSADA's budget had been tripled for the period between 2017 and 2019. Moving forward, Kolobkov is optimistic that Russian Anti-Doping Agency will make a difference in the future of Russian athletics.
Looking to the Future
However, in light of Kolobkov's speech, Sir Craig Reedie, the WADA president, mentioned that getting the suspension lifted would be no easy task and would require a significant amount of work. Though it may take years and a lot of hard work before the RUSADA is completely complaint with the wold doping code, the steps that Kolobkov is taking with the athletic teams, RUSADA and WADA are sure to make a difference.
In any system where corruption has existed for such a long time, it can be difficult to introduce a positive and long lasting change. Kolobkov hopes that he and his team can do the heavy lifting to implement this change and move his athletes back to the forefront of the world stage.