The Mixed Martial Arts athlete from Brazil, Junior dos Santos Almeida, who competes for The Ultimate Fighter Championship (UFC) in the heavyweight division was given a 6-month suspension on the 23rd of April 2018. However, the United States Anti-Doping Agency (USADA) took almost 9 months before passing down the punishment for his anti-doping rules violation. His suspension was supposed to expire on the 10th of February 2018, but he is almost certain to look at the 8 months as being a better alternative to the 12 months that they tried to head down to him. The United States anti-doping agency made it clear that the mixed martial arts athlete was being truthful about how the prohibited substances ended up in his system.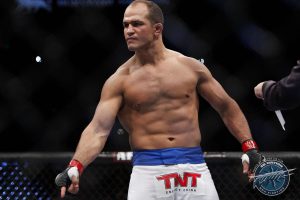 Junior dos Santos had a positive test result showing hydrochlorothiazide to be in his system, which was discovered as part of a routine doping sample collected on the 10th of August 2017. The UFC anti-doping policy strictly prohibits the use of this potent diuretic, which also goes against the World Anti-Doping Agency (WADA) guidelines. The positive result saw Junior dos Santos being withdrawn from his UFC 215 fight against Francis Ngannou on the 9th of September 2017. Throughout the allegations and the positive test result coma Junior dos Santos has stood firm by his proclamations of innocence and still vehemently denies knowingly using any prohibited substances.
He put in an appeal against the 12-month penalty that is typical with this type of anti-doping violation. The appeal resulted in a lengthy investigation by the USADA and eventually cleared Junior dos Santos of any wrongdoing. Dos Santos spoke with ESPN and made it clear that he is not a cheater before following arm with stating that since first finding out about the positive test result, he has cooperated and follows all of the rules and regulations to prove his innocence with the USADA. He also mentioned that it had taken an extremely long time to fulfill all of the requirements to prove his innocence.
He still suspects that the prohibited diuretic wound up in his system as a direct result of consuming dietary supplements, which he had bought from a Brazilian based compounding pharmacy. He handed over the supplements to the USADA so that they could perform further testing on them. The initial testing at an accredited Salt Lake City Laboratory hinted that he was most likely telling the truth. The USADA confirmed that the supplements were contaminated after it sourced the very same supplements independently from the South Paulo and Rio de Janeiro compounding pharmacy. They discovered traces of several banned substances, which included anastrozole, which is also known as hydrochlorothiazide.
The fact that Junior dos Santos was able to prove his innocence by showing that he had not intentionally consumed the prohibited substances the USADA agreed to shorten his suspension from 12 months to 6 months. CEO of USADA, Travis Tygart Stacy said that the whole situation serve to highlight why extreme caution must be exercised by athletes when using nutritional and health supplements, as all too often, they wind up containing undeclared and prohibited substances. These are not only potentially dangerous to the health of the athlete, but could also end their career prematurely. He went on to say that they are ensuring that those who supply contaminated supplements, such as those purchased by dos Santos will be held fully accountable for their role in introducing them to the market. Luckily Junior dos Santos was able to prove his innocence and had he not been able to he would have been given an a full one-year from competing.
Source: https://ufc.usada.org/compounding-pharmacies-supply-tainted-supplements-behind-three-positive-tests/