News out of the United Kingdom is that a Good Hope Hospital employee has just recently been sentenced to five years in prison after moonlighting as a UK domestic seller of anabolic steroids.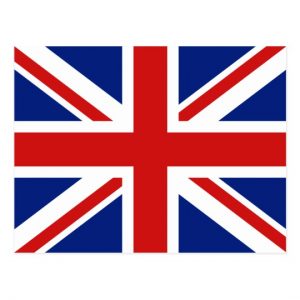 Now, it's not that a UK seller of anabolic steroids and other controlled substances would get this much jail time that has so many people talking about the story. Hundreds of people each and every year are prosecuted for exactly these kinds of crimes and receive similar sentences on an annual basis.
What makes this story unique is that the man in question, a Mr. Frazier Craig, was so brazenly selling these controlled substances and anabolic steroids on the internet – out in the open, using social media (specifically Facebook) – that has people talking about the story left and right.
Birmingham Crown Court Judge Roderick Henderson was the judge that passed down the five year and one month sentence to Mr. Craig, after Mr. Craig pled guilty to four separate counts of possessing controlled substances with the intent to distribute as well as one extra count of possession of cocaine.
Incredibly, even though Mr. Craig was so open and so obvious about his intentions of selling controlled substances online, he wasn't caught for some time – simply because he used a pseudonym to sell branded injectable and oral steroids on the social media platforms.
Operating numerous profiles under the name "Craig James", Mr. Craig had a number of the accounts linked directly to his legitimate personal Facebook account, a Facebook account that had all of his contact information available for the most cursory investigators to find.
It wasn't until a regional news outlet produced by the BBC, Inside Out East, began investigating the domestic market for black market anabolic steroids that they stumbled across the phony Facebook profile – and after five months of investigation were able to put all of the pieces together to discover that Craig James was the same individual as Frazier Craig.
The news program built their entire documentary series around investigating this individual, and even went so far as to confront Craig face-to-face outside of his own home, particularly about his involvement in the selling of anabolic steroids on the internet. Craig was obviously noncommittal about his involvement, but this was enough to spike the interest of local police departments in the area.
Even still, it wasn't until the summer of 2017 that local police began to investigate Craig personally.
The local police department had received a tip from an informant that there was a rental storage unit locally filled to the brim with the legal steroids, and after a raid the police were able to find significant quantities of both Class A and Class C drugs – with an estimated street value of nearly £90,000.
Mr. Craig was arrested and released on bail, but apparently continued to sell illegal steroids over the internet. A young woman that had purchased drugs from this individual reached out to the local police department and told them that he was still selling drugs, and after a quick investigation Mr. Craig was arrested – which is what led to him pleading guilty to the numerous charges and receiving that five year prison sentence.
The defense tried to blame a "fitness culture" for enticing Mr. Craig to become involved in the illicit sale of these illegal substances. Numerous gym associates were blamed for getting Mr. Craig addicted to the substances others, but the defense obviously failed. Mr. Craig will begin serving out his sentence immediately.
Source: Taylor, J. February 8, 2018. Retrieved from: https://www.bbc.co.uk/news/uk-england-35403285