Plenty of drug smuggling operations around the world are getting more and more sophisticated, but there are a lot of low-level criminals that continue to get busted doing some pretty stupid things.
According to reports from the India Directorate of Revenue Intelligence, a man was arrested at in Indian Airport on suspicion of running an illegal steroids smuggling operation – and was busted cold with more than $250,000 worth of steroid product on hand.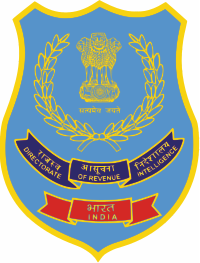 The name of the individual has yet to be released by officials, but the government has released a number of facts regarding this story that are almost too unfathomable to believe actually happen in real life.
Apparently, the individual in question had been preparing to climb aboard an Air India flight that was headed to Bangkok in Thailand, hoping to secure new contacts that would open up a flood of new anabolic steroid and other controlled substance options for him to procure for his smuggling ring.
Arriving to the airport the night before his flight was due to depart because he knew he was going to be tired before he was headed overseas to conduct business, the individual in question checked into a hotel at the airport – with oversized double bags filled with anabolic steroids in tow.
An anonymous tip was sent into the airport about an individual planning to travel overseas to purchase a large quantity of anabolic steroids, but the tipster also reported that they had a considerable amount of anabolic steroids on their person at that particular point in time looking to facilitate a transaction before they got over to Thailand.
Investigators found the man's name on the hotel registry and decided to investigate further. They walked into his room and found him counting a considerable amount of money, giving them enough probable cause to further check out the anonymous tip.
It didn't take long for investigators to discover that the individual had been planning to travel with a variety of different foreign currencies that were the rough equivalent of $180,000 (US) – and then they found the duffel bags of steroids.
The total street value of steroids that were seized sat at just over 20 million Indian rupees, or just over $280,000 (US).
The individual was obviously arrested on the spot and told investigators that he was merely a small cog in the underground smuggling ring, a man that had been charged with sourcing steroids from overseas. He had just returned from a trip purchasing a large quantity of steroids before he was tasked with heading out once again, given a large quantity of cash (the cash he had on hand) while someone was expected to report to the hotel room and take the steroids he had already procured off his hands.
According to individuals with sources close to the DRI, the tipster that let officials know about this kind of underground activity has yet to be identified and is not known to the DRI itself. They do, however, believe that the tipster was an unscrupulous competitor in the anabolic drug smuggling community, someone looking for an opportunity to either shut down or at least cripple the business of someone else in the same space.
The overwhelming majority of anti-drug smuggling operations in India are handled by the DRI. They have recently seen a significant uptick in activity smuggling drugs into and out of India, and recently they saw their budget increased dramatically so that they have a better opportunity to push back against this criminal epidemic that is starting to take over Indian airports.
Source: https://timesofindia.indiatimes.com/city/delhi/dri-arrests-man-with-forex-steroids-worth-over-rs-3-crores-at-delhi-airport/articleshow/66798289.cms