To say that Brock Lesnar has had a controversial career would be the understatement of the century.
Bouncing between the Ultimate Fighting Championship world of legitimate mixed martial arts and the professional wrestling world of the WWE more times than anyone can keep track of any longer, Lesnar has been a lightning rod for controversy every single step of the way – in large part because of the performance-enhancing drug suspensions that have followed him in both arenas.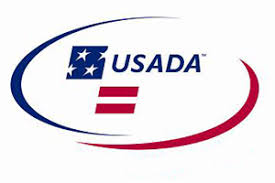 Last fighting for the UFC in July 2016 at USC 200, a fight where Lesnar defeated his opponent Mark Hunt only to have the decision later overturned completely because Lesnar failed a PED test, Lesnar has been serving out his legitimate fighting suspension as a professional wrestler in the WWE – an organization that he has been suspended from in the past for positive PED tests as well.
According to new information released from the US ADA, the organization responsible for certifying that all professional fighters are performance-enhancing drug free (the same organization that has already suspended Lesnar multiple times in the past), Lesnar is going to be eligible to begin fighting for the UFC once again on January 8 of 2019.
This has sent ripples through the professional fighting community, with many people wondering whether or not Lesnar is going to take the US ADA seriously this time, abide by the rules requiring him to give up using performance-enhancing drugs once and for all, and when exactly Lesnar is going to step into the ring to fight once again.
For his part, Lesnar has sounded like he is ready to turn a new page in the world of UFC. While clearly enjoying his time in the WWE (becoming one of the most popular wrestlers in that arena, too), almost all of the comments made by Lesnar in the public have been about finding a way to fight – for real – back in the octagon once again.
News has been circulating about Lesnar "un-retiring" and climbing back into the octagon for a couple of months now, and things only started to heat up when Lesnar himself showed up and sat ringside to watch a heavyweight title fight at UFC 226.
After landing a first round knockout on his opponent, Daniel Cormier (the heavyweight title holder as of right now) seemed to glare at Lesnar and then began to challenge him to step into the ring right then and there to throw down for a new title fight.
Lesnar setback, laughing and smiling at first, and then began to toss some pretty serious insults at Cormier before getting ready to climb into the octagon. Security separated the two, and it didn't take long for UFC President Dana White to announce that the two men would have a heavyweight title fight just as soon as humanly possible – at a location and a date that has yet to be named.
For his part, when he is fighting clean, Lesnar is one of the most exciting UFC athletes in the entire stable of fighters.
An absolute unit, Lesnar has a brawler style of fighting that plays well in the heavyweight class, and he isn't afraid to square up and mix it up – trading punch for punch – with some of the biggest and most experienced fighters in all of the UFC.
The numerous PED suspensions have derailed his career quite a bit along the way, but it seems like Lesnar is ready to put all of that behind him. He will have to stay clean for at least the next six months and change to get a chance to fight for the title, but the Cormier v Lesnar fight is already shaping up to be one of the most exciting headliners 2019!
Source: K, Collins. July 10, 2018. Brock Lesnar Back in USADA Drug-Testing Pool, Could Return to UFC in January. Retrieved from: https://www.si.com/mma/2018/07/10/brock-lesnar-ufc-usada-drug-testing-prool